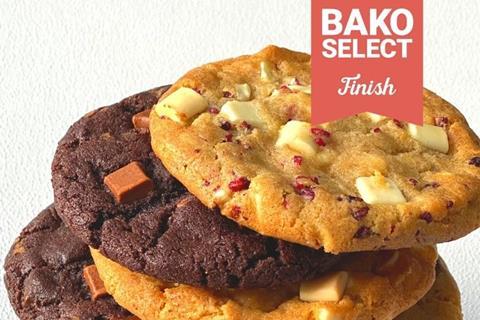 Bakery ingredients wholesaler Bako Group has reported a 12% year-on-year rise in sales of its Bako Select range.
The company says the figure, which compares data from December 2019 and December 2020, is an indicator of buoyancy in the sector despite the ongoing effects of the Covid-19 pandemic.
The Bako Select range comprises approximately 200 products, split into Ingredient, Create and Finish categories – Ingredient covering fundamentals such as lard, flour and sugars, Create consisting of mixes, colourings, flavours and toppings, and Finish including frozen foodservice products such as sausage rolls, pies and pasties.
"The independent baker and catering markets are riding the storm," said marketing manager Gemma Webster.
"Sales were also boosted in the critical festive period with recent successes including the launch of the new and improved Bako Select Festive Slice last October, which took centre stage of the frozen savoury range and achieved double the sales from the previous year.
"New products have also been added to the Finish range at the start of the year with a selection of frozen cookie pucks, available in four flavour varieties and ready to bake, complementing other labour-saving products within the range."
Bako Group distributes bakery products to customers across the UK from three national depots in Durham, Preston and Wimbledon using a multi-temperature fleet of over 70 vehicles.
The company's full list of divisions comprises Bako North Western, Bako Northern and Scotland, and Bako South Eastern.