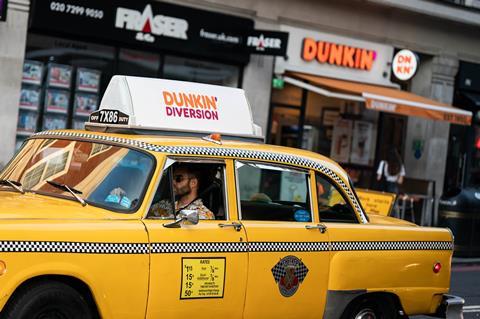 American coffee and doughnut specialist Dunkin' UK is set to open a flagship store in London as part of an 'aggressive extension plan' which will see it double its UK estate in the next two years.
The store on Wardour Street in Soho represents the firm's second in the capital with more due to open in the city before the end of the year.
The first UK Dunkin' store was opened in Liverpool in 2016 by licensee QFM Group. Now, Dunkin' operates 30 sites across England and hopes to have 40 stores up and running in the UK by the end of 2023.
Arjun Patel, director at QFM Group and licensee of the Dunkin' brand in the UK, said the firm was thrilled to be expanding its footprint in the capital.
"We have had real success in the north of England since opening and to support our great location in Baker Street, additional new store openings in the capital this year will enable more Londoners to access our iconic brand, which is something that our fans in the capital have been demanding on social media for some time," Patel said.
To celebrate the new store opening, Dunkin' ran a campaign called Dunkin' Diversion, which saw a yellow cab drive around near the new store offering promo codes for free coffee as well as the opportunity for doughnut fans to win a year's worth of free Dunkin' goods.
"Opening a flagship store in London is a major milestone for the brand as part of its international growth strategy and it will help to bring us closer to our mission of energising the world through great-tasting coffee and doughnuts," said Michael Haley, president and managing director, international at Inspire Brands, which owns Dunkin' as well as other brands including Arby's and Baskin Robbins.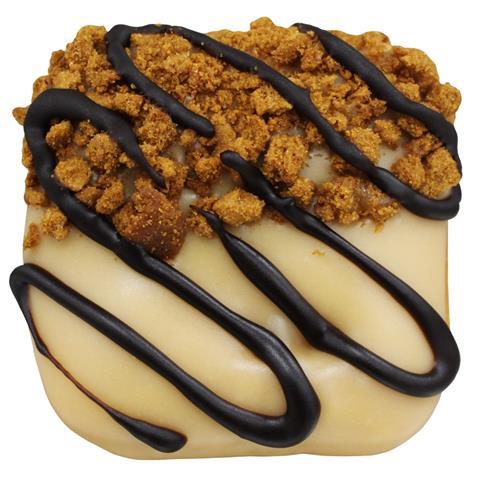 From its stores Dunkin' serves up a selection of doughnuts – flavours include Maple Chocolate, Strawberry Rainbow, and Rocky Road – as well as hot and cold drinks, muffins, cookies and pastries.
It has also just unveiled its autumn menu which includes:
Cinnamon Apple doughnut, which is topped with glaze, cinnamon sugar, and vanilla icing
Salted Caramel Cheesecake doughnut, which combines a cheesecake shell, salted caramel icing, diced caramel fudge and crunchie pieces
Maple Chocolate Speculoos square doughnut, which has a chocolate filling and is covered with maple icing, a chocolate drizzle, and speculoos crumb
This year alone Dunkin' has reported sales of 1.4m beverages and 2.2m doughnuts in the UK, and it added that there are plenty more opportunities in the coming years.
Outside of the UK, Dunkin' said it is the largest coffee and doughnut brand in the United States and has 13,200 sites in 38 different markets across the globe.
Dunkin's UK journey is similar to that of Canadian chain Tim Hortons. The brand opened its first London site in 2022 having made its UK debut in Glasgow. Since then, it has rapidly expanded with more than 70 locations currently in operation.