As the Baking Industry Awards 2020 draw near, British Baker caught up with 2019's Bakery Manufacturer of the Year, Wrights Food Group, to find out what's changed since its success.
"Winning has opened doors to new customer bases," says Peter Wright, CEO and chairman of Wrights Food Group. "People read about us being recognised as the best in 2019. The award shone a spotlight on the quality of our business – we maintain our standards and believe in what we make."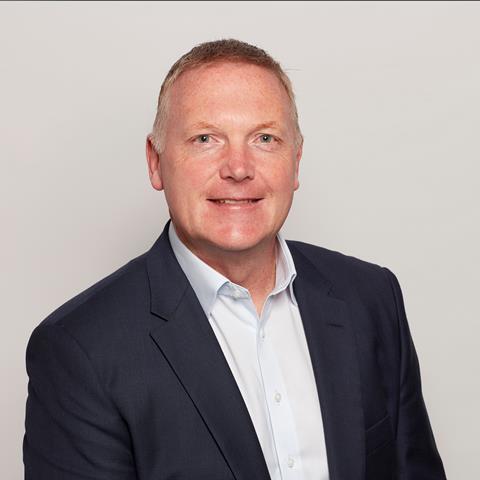 The company was praised by the 2019 judges for its diversity, the 'pride and effort' taken to produce consistent quality products and its 'exemplary leadership'.
At the time, Wrights had just debuted brands Urban Bistro and Sheaf Street Bakery and ventured into new markets with NPD – looking to spread the word that it produces more than its trademark pies. It now incorporates sausage rolls, sandwiches, cookies and fruit tarts among other things.
Following its BIA success, it was the manufacturer's sweet bakery offering that led to last year's partnership with Marks & Spencer to supply frozen vegan sticky toffee pudding and all-butter pastry mince pies. The retailer, which described Wrights as 'exceptional' and the 'perfect partner', rolled the products out across 600 stores nationwide.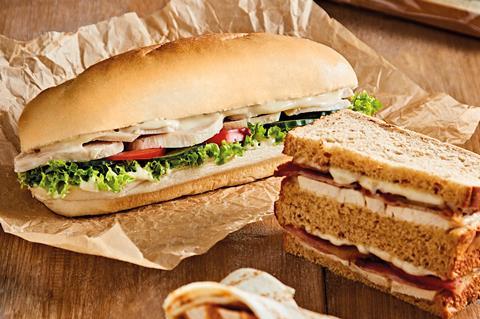 "Our business is known as Wrights Pies, but we stopped using the word 'pies' over 20 years ago," Wright adds. "We've diversified over the years and our product portfolio extends from traditional savoury to sweet confectionery."
When Covid-19 hit
Like many other bakery businesses, 2020 wasn't all positive for Wrights Food Group. It's still reeling from the effects of the second lockdown, which left the team cautious, he says.
"In the initial period of lockdown, turnover dropped to about 40%, and forced the commercial teams to adapt and look at new markets. We're currently back to 95% trading pre lockdown figures."
A substantial part of the firm's business is with the airline sector. After a drop in flights due to the coronavirus pandemic, the market will take some time to recover, Wright notes. Foodservice wholesale was the next sector to take a hit, with those operating in hospitality feeling the pressure.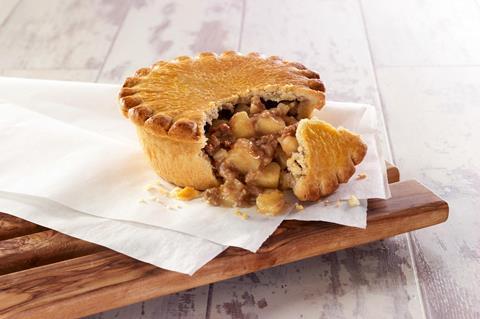 Its food-to-go concepts, meanwhile, are performing well in the retail and direct-to-business markets. Demand soared for food delivery and ready meals tripled overnight, Wright adds.
Further success came in the form of the Wrights Bites jiffy vans, which supply sandwiches and hot pies. Developed as a result of the first lockdown, and first launched in June, the fleet was doubled in just three weeks. By October, sales had grown more than 60% since July. Looking forward, Wright hopes to invest further and increase the fleet by an additional 10 food delivery vans this year.
Similarly, its Urban Bistro vending service is expected to grow exponentially in garage forecourts and convenience stores.
"I think our diversity has helped us manage the impact of Covid-19 as we're not dedicated to one sector. We've learnt to adapt and change by supplying customers in the home delivery and restaurant sectors," he concludes.
Don't forget to tune in to the Baking Industry Awards 2020 on 20 January at 18:30. Simply visit BritishBaker.co.uk to watch the celebration unfold.