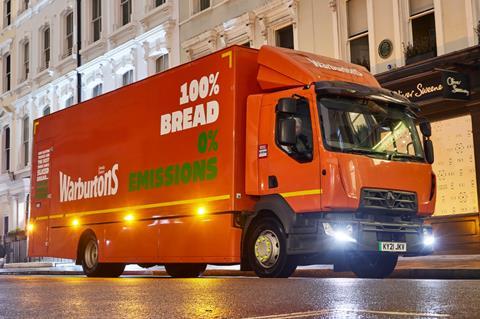 Bolton-headquartered Warburtons has hit the milestone of raising £2.5m for Cancer Research UK, according to the bakery manufacturer.
The bread giant first partnered with the charity in 2015 as part of its community programme, Families Matter, with the aim of raising £300,000 over four years to match a donation made by the Warburton family.
The target was met in two years but since then Warburton's employees have continued to organise and take part in fundraising activities as well as donating to the cause.
"Driven by charity champions up and down the country, our people have baked, run, swam, cycled, given through their pay and donated pre-loved items," said a Warburtons spokesperson. "There isn't much that our people haven't done to help beat cancer."
Professor Caroline Dive, interim director of Cancer Research UK Manchester Institute thanked Warburtons employees across the UK for their efforts.
"Amongst other things, the support has helped me and my team to develop a blood test that can detect lung cancer and predict if it might return," she said. "It has huge potential to provide doctors with a simple way to diagnose lung cancer earlier, and to monitor someone's treatment.
"On behalf of my team and all of the researchers Warburtons has supported over the years, thank you to the company for its ongoing commitment to Cancer Research UK. Together, every day, we're getting closer to beating cancer," Dive added.