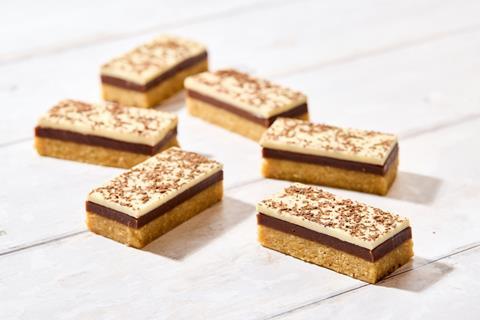 British Bakels has added to its True Caramel range with a new chocolate millionaires variant.
Called Chocolate Millionaires Caramel PF, the ingredient is free from palm oil and made using sustainably sourced UTZ-Certified cocoa.
Described as a 'short eating' caramel, Bakels said it works well in millionaires shortbread but can also be used to top doughnuts, fill muffins, layer in snack bars and more as it merges two of the most popular flavours in bakery into one ingredient.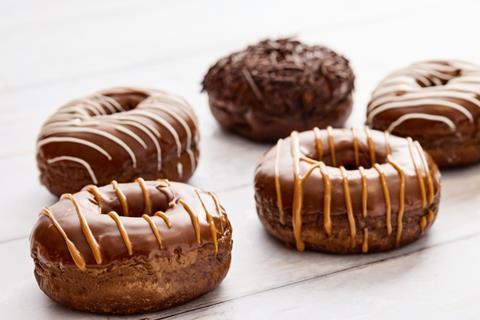 It follows the launch of a vegan caramel earlier this year and a raspberry millionaires variant in 2020. The True Caramel range also features low-sugar options designed to tap into growing demand for reduced-sugar treats and a low-water version for long shelf-life applications.
The range is made on Bakels' high temperature boiling line which the group invested in in 2017. As such, the caramels are produced at scale but through a traditional process, it said.
"We're expanding our True Caramel range with a consumer favourite flavour: chocolate," said British Bakels marketing manager Michael Schofield. "The flavour continues to be a big hit with consumers and remains a core staple for most bakeries, so pairing this with Millionaires Caramel provides a double-indulgence and a real opportunity for bakers to deliver a moment-of-wow for consumers.
"Caramel has been big across bakery and beyond in recent years and with our manufacturing capabilities, we're able to produce caramel to suit flavour, texture and seasonal requirements, as well as application and shelf-life demands."