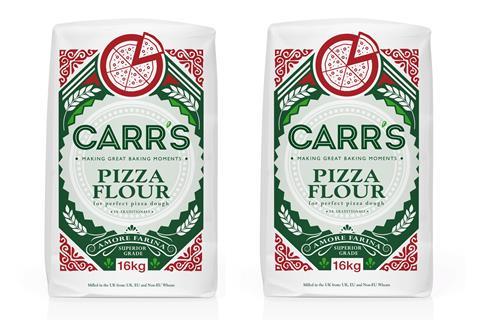 Carr's Flour has added a premium grade pizza flour to its range.
Called Amore Farina, which translates to 'love flour', it is milled at Carr's site in Maldon, Essex. The flour creates strong, white, elastic dough that can be used for both authentic deep pan and thin & crispy pizzas, the company said.
It was created in Carr's test bakery and underwent a three-stage scientific development process which the miller said would "ensure consistent taste and quality for every pizza made".
"Our new traditional Carr's Pizza Flour has been developed by experts to produce the best pizza base and we're delighted to be able to offer this to our customers," said Allan Burns, sales and marketing director at Carr's Flour.
The launch will be supported with a 'heavyweight' promotional campaign and giveaways of pizza making equipment, he added.