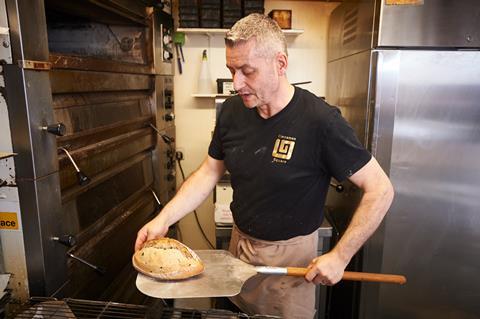 Cinnamon Square Bakery founder and Baking Industry Awards winner Paul Barker has unveiled his latest book – Naturally Fermented Bread.
Published by Quarry Books, it is described as a step-by-step guide on how to use yeast water starters to bake wholesome loaves and sweet fermented buns.
In the book, Barker explains how to bake using wild yeasts and bacteria cultivated from fruits, vegetables, plants and flowers, taking readers through botanical baking methods and basic breadmaking techniques as well as helping to identify edible and poisonous flowers.
Bread recipes include The Floral Loaf, a Root Vegetable Foodbank Loaf and a Beet & Lemon Loaf while sweet buns include Currants, Sultanas & Earl Grey Tea Cakes, Pecan & Raisin Ricky Sticky Buns and Cinnamon Square's award-winning buns.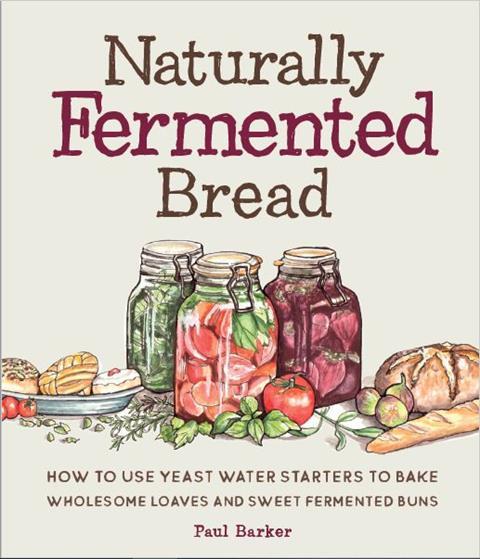 "The three main categories for making yeast-raised products are bulk fermentation, pre-fermentation, and sourdough. I classify baking botanically as a fourth category," said Barker.
"In this book, I focus only on starting the fermentation process and then using the fermented botanical water to raise the dough, rather than using fresh or dried yeast."
Barker acknowledges that the process of starting a botanical fermentation can be daunting at first but encourages readers to not be afraid.
"It is very easy to ferment, and if you respect storage temperatures and allow time to ferment, nothing will go wrong."
Barker's botanical bread secured the coveted Bakery Innovation Award at the 2018 Baking Industry Awards. His winning product was made using flour, salt and water from fermented botanicals.
Naturally Fermented Breads is due to be published in hardback on 13 October, priced at £19.99.
His first book, Cinnamon Square: A Measured Approach, was published in 2016. As a qualified baker, pâtissier, chocolatier, cake decorator and flour miller, Barker has more than 35 years' experience in the baking industry. He established Cinnamon Square in 2005.