Sponsored by

This coveted award recognises an outstanding individual who has made, or is still making, a special contribution to the baking sector.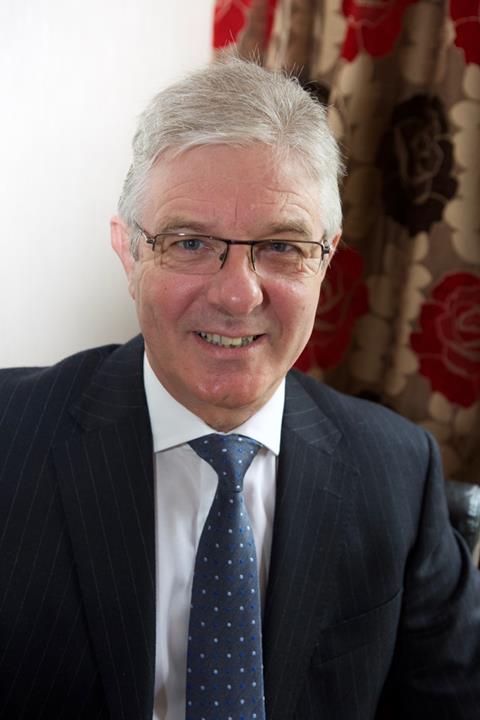 Winner: Keith Houliston, sales director, Bakels
Keith Houliston is an individual who has not only achieved a lengthy and illustrious career in the baking industry, but someone who has consistently gone above and beyond to help others within it.
By working tirelessly and passionately he has helped to support and nurture the wider industry across the UK and beyond, helping both large and small bakeries alike.
Over his 40-year career Houliston has remained loyal to one company – Bakels. That is except for a stint working at a bakery for 'pocket money' during his early teenage years.
He joined the business as a salesman in Scotland progressing through the ranks to northern sales manager, which required relocating from his homeland to the north of England. The big step, Houliston notes, was when he became director in 2000.
"It was a surprise," he says. "I've been a director at Bakels for 21 years and it's something I really value. The business has gone from strength to strength and it's nice to be part of that."
Houliston has also been an active member of several trade bodies. Here are just some of the organisations that he's played a pivotal role in:
President, Alliance for Bakery Students and Trainees (ABST)
Past chairman and committee member, British Society of Baking
Honorary Member, Scottish Bakers
Past chairman of the Craft Bakers Week Committee, Craft Bakers Association
Liveryman, Worshipful Company of Bakers London
His love of golf has also melded with his career. He's been a driving force behind the BSB annual golf day, which has run for 26 years – with Houliston at the helm for 21 of those. Throughout this time, the event has raised money for many different charities and beneficiaries.
What's more, Houliston has been a proud supporter of the Baking Industry Awards for nearly their entire existence, often seen at the event and on the stage in his trademark kilt.
Now he's gearing up for retirement and spending more time with his wife Elaine, who has been by his side at many industry events and functions over the years. The pair have been married for 37 years and have two children – Martin and Gill – and three grandchildren.