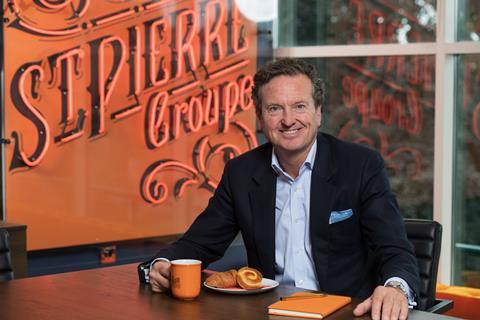 St Pierre Groupe's turnover surpassed the £100m mark in 2020 for the first time in the company's history, according to accounts filed with Companies House.
The group's annual report for the year ended 31 December 2020 showed a growth in turnover to £102.8m in 2020, compared with the previous year's £88.9m. EBITDA rose slightly to just over £9.4m and operating profit grew to £8.8m in 2020 from £8.2m in 2019.
The group, whose portfolio comprises St Pierre, Baker Street and Paul Hollywood bakery brands, said 15.6% year-on-year growth was achieved despite "a turbulent market" thanks to shifts in consumer attitudes benefiting bakery products.
"A consumer desire for comfort foods that cater to multiple meal occasions and boast an extended shelf-life, allowing them to shop less frequently, meant that all three of St Pierre Groupe's brands flourished," said co-founder Paul Baker.
According to the annual report the St Pierre brand grew globally by 52%, with the growth driven predominantly via US sales due to increased distribution with Stateside retailers. However, the company said the UK story was "also one of rapid growth", with a 130% increase in major multiple sales for the St Pierre brand.
For the group's Baker Street brand, growth was driven predominantly by gains in the wholesale sector. However, the brand also secured its first major multiple UK listing with the launch of its seasonal range last October, which was followed by a deal to supply Ocado with burger buns and hotdog rolls.
The Paul Hollywood ready-to-bake range, meanwhile, achieved 70% sales value growth year on year, the report said.
The latest figures are likely to be seen within St Pierre Groupe as a boost to its plans to double the value of the business over the next five years. The ambitious goal was revealed in September when David Milner took up the position of CEO. Milner said there was "still huge potential" for the group, describing it as a "phenomenal business, doing bakery differently" with its three brands.