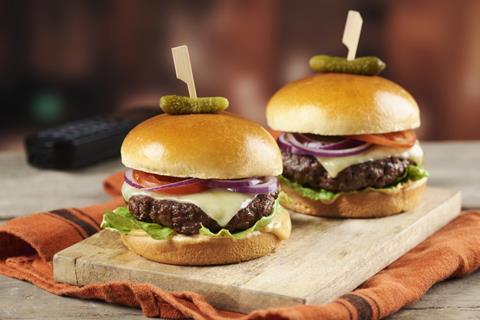 St Pierre is forging ahead with distribution expansion plans after scoring its first listing in Sainsbury's.
The European bakery brand's Brioche Burger Buns (rsp: £2 per six-pack) are now stocked in 350 of the retailer's stores. Described as 'soft, slightly sweet and buttery tasting', the pre-sliced buns are also available in a seeded variant in packs of four across 202 branches as well as online.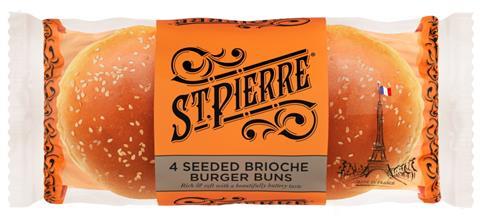 The Sainsbury's signing comes just two months after St Pierre secured its first listing with the Co-op and doubled the number of Tesco stores it supplies. In February, St Pierre-branded brioche burger buns and hot dog rolls also made their nationwide debut in Morrisons.
Paul Baker, St Pierre Groupe co-founder, said customers had become "more exploratory in their tastes" and described the bakery items as a "simple way to upgrade your meal to restaurant quality".
"Products that previously were confined to certain meal occasions are being used throughout the day," he said. "This is especially true of our brioche range which is versatile, but it's also highlighting our morning goods range. All of our products benefit from extended-life, which means whether it's morning goods or bakery staples, retailers can be confident that they can meet demand in line with unpredictable British shopping habits."
UK sales for St Pierre have risen 53% year-on-year, putting brand growth at 'five times the category average', the company said.