January 2022 was a big month for Pierre Tossut, an employee of Puratos Group for some 26 years, as it marked the start of his tenure as CEO of the bakery ingredients giant.
As the old adage goes, with great power comes great responsibility. Tossut – along with Cédric van Belle, who was installed as chairman of the board on the same day – has been tasked with achieving the Belgium-headquartered company's target of increasing turnover to €5bn by 2030 (the figure stood at €1.8bn in 2020).
It's no small feat – and no small company. With a history going back to 1919, Puratos currently employs more than 9,000 people across subsidiaries in 81 countries. With 65 production units in 52 countries and 93 innovations centres around the world, the company's products are available in more than 100 territories. By its latest figures, net sales added up to €1.8bn with EBITDA at €156m.
If Belgian Tossut is awed by the challenge, he shows no sign of it – but perhaps that's not surprising when you consider that he has more than a quarter of a century's experience with Puratos to guide him.
After studying bioengineering at the University of Liège and specialising in fermentation, Tossut entered the company via the door of sourdough R&D, he explains.
"Then I had different assignments as leader of various business units and eventually became head of R&D. Later, I created what we call the general division, which was a team specialising in understanding the needs of different kinds of customers and finding solutions for how we could address those needs with products and services."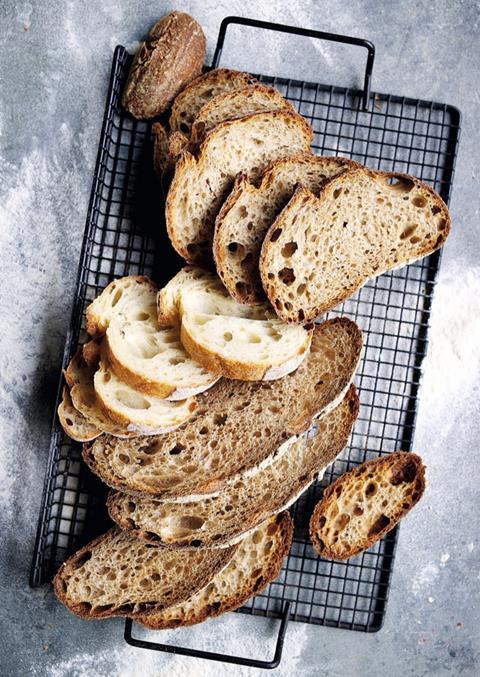 Motivation
It's exactly this kind of drive for innovation that ignited Tossut's passion for the business, and the flame is still burning bright after 26 years.
"The product, the customers, understanding how to serve the client better every day, was something that was always very motivating, in everything we are doing in the company," he insists. "There is a fanatical attention to the customers and how to better serve them. That's what attracted me to the company and has kept me here all this time."
Despite the company's size, Tossut likens the culture at Puratos to that of a start-up. "It's very dynamic," he says. "We try new things and we are very entrepreneurial. We're there to take roads that maybe other companies wouldn't dare to try, just to see if it works. And if it works, we scale it."
This kind of dynamism of operations keeps the company's mission interesting, says Tossut, but it shouldn't be confused with short-termism. "It's really a very long-term vision," he says. "It's not about the next quarter. It's looking very far ahead with a view to what's changing and anticipating trends, and this is really what makes Puratos the company we are."
Changes
Tossut certainly knows about long-term market changes after 26 years at Puratos. He's also seen plenty of change within the company itself. The geographical footprint of the business, for example, has expanded significantly.
"We now have factories in almost all the markets where we operate because we want to be close to customers," he explains. "That's something that has been accelerating over time. Then if we have a factory, we also have the R&D, marketing and sales departments working around the factory to serve the client."
"We started e-commerce five years ago to sell ingredients online and we have achieved almost triple-digit growth in digital sales"
Product trends and consumer priorities have also changed over time, Tossut observes. "There's more attention to health and wellbeing. Clean label, gluten-free, organic – all kinds of evolution has occurred in product ranges over the past 25 years."
One of the most significant ways in which Puratos has developed – and continues to do so – is the way it reaches its customers. "We've also added digital technology to our business. We started e-commerce five years ago to sell ingredients online and we have achieved almost triple-digit growth in digital sales. That's something that accelerated with Covid."
Transition
Looking ahead, Tossut is keen to maintain the company's momentum and he reveals he has been working closely with the previous Puratos CEO of 20 years, Daniel Malcorps, to ensure a smooth transition.
"There is no revolution," he explains. "What we continue to do is to make the company evolve. We've been reviewing the strategy and the priority going forward will obviously be to keep the focus on the customers."
Tossut concedes, however, that the current business climate presents some significant challenges. "It is a period that is not easy with the supply chain, so we're doing everything to make sure we can find the raw materials and the people to work in the factories. The high focus on customers also means we have to stay very close to our own people because there can be a lot of tension or stress in the organisation if sometimes you don't find the raw materials or whatever you need to manufacture."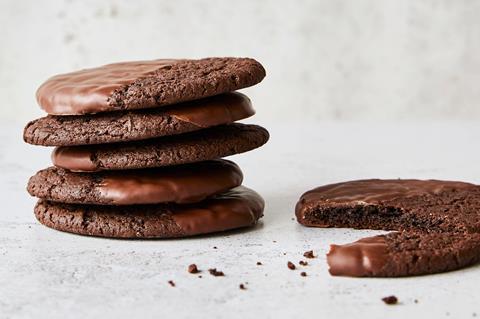 Turnover
Of course, there's also the challenge of achieving the company's aim of increasing its turnover to €5bn in the next eight years. The figure has not just been plucked from the air, Tossut insists. "With the data we have, we consider that the value of the baked goods sold in the market is going to grow three to five per cent per year in the coming five to 10 years. So, we as a company will, of course, capture part of that growth and it will lead to Puratos growing its sales."
However, Puratos doesn't intend to sit back and reap this reward from the market. "I think we will continue what we've been doing for many years," says Tossut, "meaning we will continue to increase our geographical coverage of the market and continue our crusade for innovation."
Regarding the latter, the CEO is especially proud of the company's developments within the sourdough space. "The quality of the bread has evolved, and you now see its dispersion worldwide," he says. "I think the exponential development of sourdough is ongoing in the market and we've been actively contributing with our innovations."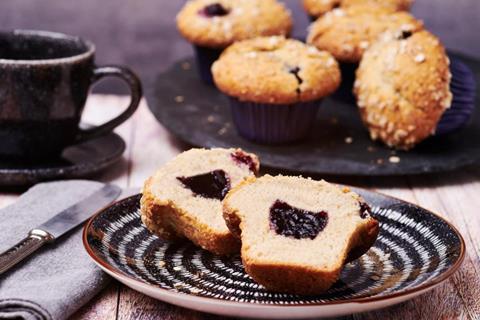 Plant-based
The company has also been actively innovating in other on-trend areas such as plant-based. "We saw that coming from the west coast of the United States," says Tossut. "We have developed a number of alternatives to egg wash, butter and dairy cream and we are pushing them big time in the market.
"We have also developed a chocolate that is fully plant-based and has an incredible taste but also a very milky texture and it's had a lot of success after only a few weeks in the market. Seeing these products develop in the market is giving us great satisfaction."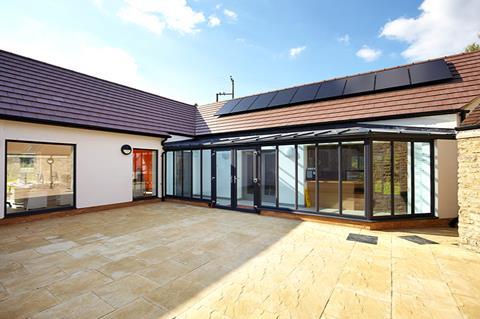 Innovation
Product development also forms a significant part of the company's remit within the UK, as in 2016 Puratos opened an innovation centre in Fringford, Oxfordshire, to complement its facility in Buckinghamshire. "The innovation centre is an incredible place, on the site of an old mill from the Middle Ages, and it inspires the customers we have," says the CEO.
Tossut also insists the UK remains a key territory for the business. "It's a very dynamic and important market. In the past decade we have seen more high-end bakeries opening up."
In fact, the CEO reveals the UK is at the centre of the company's current push to place itself in the centre of the health and wellbeing space. Part of that strategy involves ongoing R&D in the field of gut health. "We are looking into how bread fibres can improve the microbiome of human beings and have a positive influence on health, physiology and also mood."
So, the goals are ambitious – but you could say it's the ideal time for someone with a background in bioengineering and 26 years' experience to take the lead.