Education has been forced online due to the pandemic, with ramifications for hands-on courses such as bakery and patisserie.
It's not only reduced practical training for bakery students as part of their education, but also made it harder for them to gain work experience and internship opportunities in the baking industry.
So, what is life really like for bakery students amid a global pandemic? And, what do these changes mean for the next generation of bakers heading into work?
We caught up with bakery student and Dawn Foods ambassador Vaishnavi Vora to find out.
Vora is a final year student on the Bakery and Patisserie Degree course at University College Birmingham (UCB). An Indian national, she was repatriated to home in 2020, then following quarantine and testing, returned to the UK to complete her degree.
Here's what she has to say:
What is life like as a bakery student in 2021?
The coronavirus pandemic has brought about so many changes for everyone, not least for students who have not only had their studies disrupted but the student experience they expected taken away too. Life as a bakery student in 2021 definitely differs from previous years; bakery is a craft that needs to be developed and online learning, despite the best efforts of the university college, cannot replace hands-on training.
Final year students have been particularly impacted as, due to the current lockdown restrictions, there will not be much time now before the end of the year to get back on campus and learn the practical skills required. UCB is trying its best though to get us back on campus safely as soon as possible.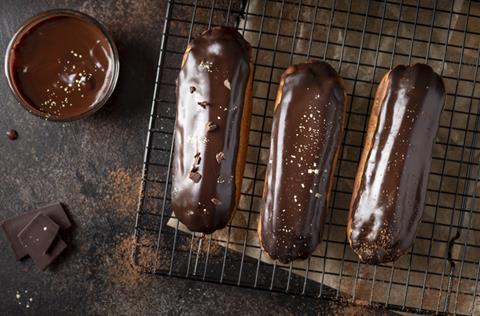 How does your course differ now versus 2019/the start of 2020?
Schools, colleges and universities all over the world have had to adapt their education delivery moving from a blend of face to face and online teaching to all online as in the current lockdown. But for practical and skills-based courses, such as bakery, it is difficult to learn many aspects online.
All our modules have been modified to be taught online and most practical assignments were converted to theory assignments. For example, the contemporary patisserie module required us to develop a complex dessert in the bakery suite, but we ended up making a blueprint of the dessert.
Moreover, the dissertations seem to be a lot different this year, since we cannot access the university facilities at present to conduct any research. So, all students have to find a way around their research with limited resources at home while adhering to the lockdown rules. UCB has supported us in navigating our way through this new way of learning as much as possible.
What is challenging about this method of learning? Are there any things that are better versus 2019?
The key challenge throughout this pandemic has been to stay motivated. The only advantage of online classes is that you can attend them in pyjamas! University life isn't just about studying either and it is difficult not being able to mix with friends and enjoy a social life that goes living away from home. While both students and teachers are coping with the whole shift to online learning, this doesn't replace the hands-on bakery experience gained at university.
The job skills of current students, who are the future of the country and of the bakery industry, are affected by not having enough practical training for when everything returns to normal.
How are you keeping in touch with fellow students? Do you miss the collaborative learning environment?
Luckily, my classmates have a WhatsApp group where everyone discusses any issues they may be having with assignments and deadlines. It is wonderful to see everyone helping each other and encouraging when someone is feeling lost during these difficult times. I definitely miss attending classes at university, since it not only brings about social interaction but also a sense of discipline which helps with my motivation.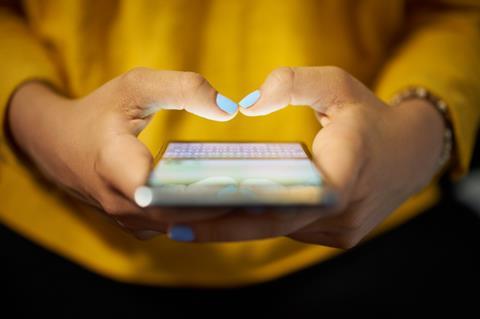 Bakery is a very hands-on skill. How have you been learning the practical side of things during lockdown?
UCB has tried its best to bring us back on campus. So, for the year 2021, our modules were planned in a way where we finish off the theory in the first semester and hope that we get back on campus for the classes that require practical things in the next semester.
What has the pandemic and lockdown meant for the availability of training and opportunities outside of your course?
I was eagerly waiting for summer 2020 to intern at a bakery manufacturing company and get some NPD experience. The pandemic and lockdown meant a halt to work experience and internship opportunities at companies since most of them moved to work from home or minimum staff at the premises. Since I had flown back to India in June 2020, I further missed out on opportunities to intern over the summer when the lockdown was released. I lost my part-time job as a pastry chef in May 2020 as well. But luckily upon my return from India, I got back to my old job as an artisan baker.
What can the industry do to help students at this time?
Since most students lack proper experience at this time due to the current circumstances, it would be great for the Industry to understand that and still provide employment opportunities as well as hands-on work experience opportunities so that they can further develop practical skills. Students too can bring youth and insight into the latest bakery trends that many companies could use in their NPD.