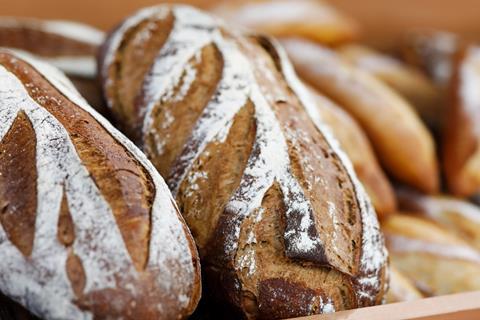 The Real Bread Campaign is seeking to reflect a greater level of diversity as it looks to recruit a new batch of ambassadors.
Run by the food and farming charity Sustain, the campaign champions baking without chemical leavening, processing aids or other additives.
In a recruitment drive for new ambassadors, the Real Bread Campaign is inviting applications from 'everyone, within and beyond its existing network, who supports the rise of real bread from seed to sandwich'. This includes 'millers, domestic and professional bakers, educators, communicators and connectors'.
Campaign co-ordinator Chris Young commented that while real bread is enjoyed by people of every age, nationality, colour, sex, sexual orientation, gender identity, ethnic heritage, differing ability, neurological status, religion and economic background, such diversity is not sufficiently reflected in the organisation.
"One of the ways we are seeking to improve this is by reviewing and revising the role," he said. "If you're unsure about putting yourself forward because you're not a professional baker, or don't see yourself as an 'expert' please don't be.
"Being a campaign ambassador is mainly about communication and we are here to support you in doing that."
The campaign said it would particularly welcome volunteers whose inclusion will 'help to broaden the diversity (in all senses) of its representatives'. It strongly encourages black people and other people of colour, and people who self-identify as belonging to any other group historically underrepresented in and by the campaign, to volunteer.
The ambassador role is an honorary, unpaid role with duties including the promotion of real bread and neighbourhood bakeries, promoting the campaign's beliefs and activities, encouraging people to join the campaign and providing coordinators with feedback, advice and informed opinion.
The deadline for applications, which can be made via the Real Bread Campaign website, is 31 May 2021.
Real Bread Campaign's current ambassador line-up includes: Peter Cook, founder of Peter Cooks Bread and reigning Britain's Best Loaf champion; Clare Barton, owner and head baker at The Bakehouse at 124; and Sonya Hundal, owner of Greenfield Bakers in Lincolnshire.