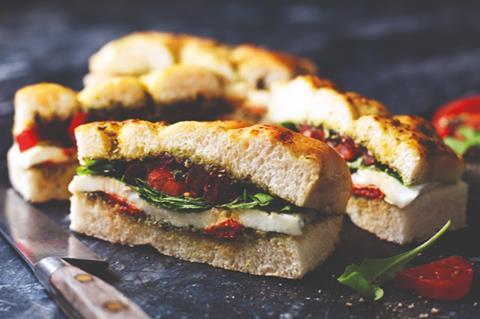 Greencore has reported continued improvement in demand for food-to-go in the wake of the coronavirus crisis.
The lockdown has had a devastating impact on sales of food-to-go products, with Greencore reporting sales down 63% year-on-year in April. The situation has steadily improved, however, with sales down 58% in May and 41% in June.
And, in a trading update for its third quarter, covering the 13 weeks from 27 March to 26 June, the business reported food-to-go revenues were down 35% in July.
Total reported group revenue was down 34.1% year on year to £240.6m in Q3, mainly due to the impact of Covid-19 on food-to-go. The company's food-to-go revenue was down 50.6% to £123.8m in Q3.
Greencore said it had worked closely with its customers as they reopen formats and channels. As a result, the business has restarted production at its Bow, Atherstone and Heathrow sites, which shut during lockdown, and extended production at its Northampton site.
"Our group has traded resiliently, with our deep customer relationships strengthened further, and we are encouraged to see a sustained improvement in demand and category mix," said Greencore chief executive officer Patrick Coveney.
"We remain confident in the relevance and attractiveness of the food-to-go channels and categories that we serve. In addition, we are well positioned for new business opportunities and a return to growth as the pandemic subsides."
Greencore also announced it would be selling its interests in its molasses trading businesses to United Molasses Marketing (Ireland) Limited and United Molasses Marketing Limited.