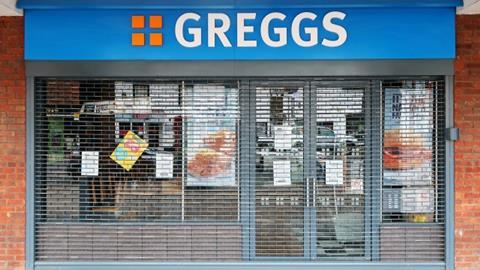 Greggs will not let the public into its stores during reopening trials over fears they may be mobbed by fans.
The company announced earlier this week that it would reopen 20 stores in the Newcastle area on a trial basis, staffed by volunteers. It is hoped this would be the start of a phased reopening of all stores by July.
News of the reopening attracted widespread media coverage, and the company has now altered it plans.
"Due to significant interest in our 20-shop trial, and the risk that excessive numbers of customers may plan to visit Greggs, we will now initially operate these trials behind closed doors in order to effectively test our new operational safety measures," a spokesperson told British Baker.
The business plans to continue to review the situation and said it will allow walk-in customers into its shops when it is confident it can do so in a controlled manner.
In April, Greggs announced it had raised £150m through the Covid Corporate Financing Facility scheme, which it said would meet the company's liquidity needs for a "prolonged closure period".
Bakery and café chains have started to reopen stores in recent weeks after taking measures to protect staff and customers.
Pret, which reopened 10 stores in London two weeks ago, is today (1 May) opening the doors of a further 20.