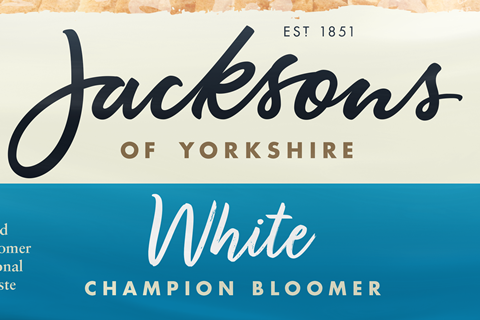 Jacksons is to supply Co-op with own-label bread after the retailer parts ways with Allied Bakeries next year.
Hull-based Jacksons will manufacture bread for the retailer, while distribution of the own-label products will be handled by Warburtons.
Kingsmill owner Allied last week revealed it is to stop supplying Co-op with branded and private-label bread from next spring after failing to agree commercial terms with the retailer. At the time, it described Co-op as "one of its more challenging accounts in terms of cost to serve", with deliveries to 3,750 stores widespread across the UK.
Jacksons managing director Dorian Hiles said the business was "really excited to be working with Co-op on this brilliant opportunity".
"The William Jackson Food Group, which owns Jacksons, has a long history with Co-op and is closely aligned in terms of quality and values, and it's great to be able to build on this relationship even further," he added.
Warburtons MD Neil Campbell said the bakery was always looking at ways it can work with its customers to grow the bakery category. This business, which has worked with Co-op for decades, will make fresh daily deliveries through its logistic network and distribution hubs.
"This partnership with the Co-op will maximise our industry leading distribution network to deliver freshly baked bakery products to its stores across the country," added Campbell
Co-op Chilled Food and Bakery director Sinead Bell said the retailer was looking forward to deepening its relationships with Jacksons and Warburtons.
News of the split with Co-op came 15 months after Allied revealed it had lost the contract to supply Tesco with private-label bread, resulting in a £65m write-down.
Following the loss of the Tesco contract, Allied Bakeries axed all bakery production at its Cardiff site, although this has continued to be used as a distribution centre. Almost 180 staff, in roles ranging from management to operations, were made redundant as a result.