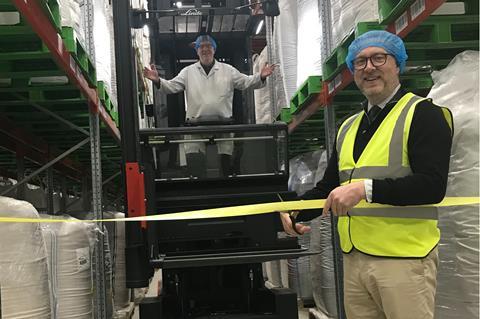 Cereal processing business Silvery Tweed Cereals has increased its warehousing capacity with the opening of a new 12,000 sq ft facility.
The £600,000 development will allow the Silvery Tweed team to further segregate ingredients and finished products containing sesame and soya to prevent cross contamination, the company said.
The facility includes a dedicated VNA Forklift and access for the loading and unloading of vehicles, pedestrian access and changing facilities.
"After a couple of years in the planning, I am delighted to see the first phase of our new facility operational," said Robert Gladstone, managing director of Silvery Tweed.
"We are always seeking to improve and develop our business and processes. The next phase, which we expect to open within the coming weeks, is the creation of a dedicated allergen free seed cleaning plant that will allow us to process an even wider range of ingredients for our customers."
A supplier to the UK breakfast cereal, bread and bakery markets, Silvery Tweed Cereals employs more than 70 people, cleaning and processing grain from growers based largely in the Borders area within a 40-mile radius of its Berwick-upon-Tweed base.
The company manufactures a variety of cereal and bakery products ranging from basic cereal flakes, grain and multi-seed blends and flour, to bespoke products such as puffed grains and granola clusters.