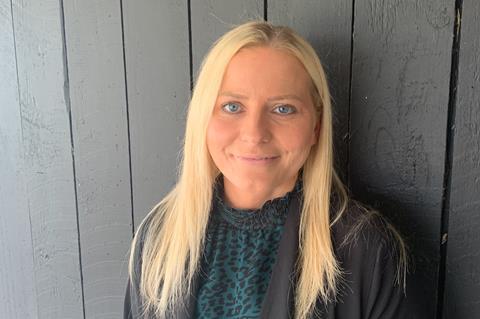 Bakers Basco has recruited ex-police officer Stacey Brown to head up its national investigations team.
Brown joins Bakers Basco – a membership scheme set up by Allied Bakeries, Fine Lady Bakeries, Frank Roberts & Sons, Hovis and Warburtons to manage a pool of bread baskets and dollies – from Lincolnshire Police where she served in the response team answering emergency 999 calls and, for the last six months, has worked on protecting vulnerable people and children (PVP).
Up until four years ago though she worked as a bakery manager at a Tesco Extra in the north east.
In her new role, Brown has been charged with overseeing the Bakers Basco investigations team as it expands into new areas and industries outside of the bakery sector – specifically festivals, markets, and events – as part of a more measured approach to how the company runs investigations.
"Having worked in PVP, I'm well accustomed to investigations and what that means in terms of having to explore every possible angle for leads," says Brown.
"Naturally, that requires a specific thought process which I'm now working to embed into the Bakers Basco investigations team, as our work moves beyond simply recovering equipment to investigating the who, what, why, when and how of what happens when equipment is misplaced illegally."
This will be her real focus in the short term, Brown added, ensuring the team is in the "right mindset" to encourage them to think differently about investigations.
"It's not just about picking up baskets but understanding why they are here, if there's a paper trail of where they came from and if we can get any leads. Having learnt during my time in the police, a site visit which might seem mundane can often turn into something more serious. The same happens with Bakers Basco – so it's all about changing the mindset of what investigations entail," she said.
The appointment comes at a time when Bakers Basco has become more streamlined and strategic in how it runs investigations to recover equipment that ends up outside the bakery supply chain, it said. This, the scheme added, was implemented by general manager Paul Empson when he took the reins at the company as general manager in 2020. Brown will report to Empson.
Commenting on Brown's appointment, Empson said: "It's important to me that I have the right person I can trust and someone who brings the right skillset to guide the team. With Stacey's background in police investigations and her earlier career as a supermarket bakery manager, we get the best of both worlds. She brings the right approach to be able to train and manage the team correctly and I genuinely think she is perfect for this role."
Over the past few years, Bakers Basco has stepped up its investment in technology by introducing GPS tracking devices across its bakery equipment pool to track and monitor the daily movements of its equipment more closely. In addition, the investigations team has turned its focus to understanding the chain of events that leads to the equipment going missing.
The company currently manages an equipment pool of approximately five million sturdy, reusable Omega Baskets and 500,000 dollies.