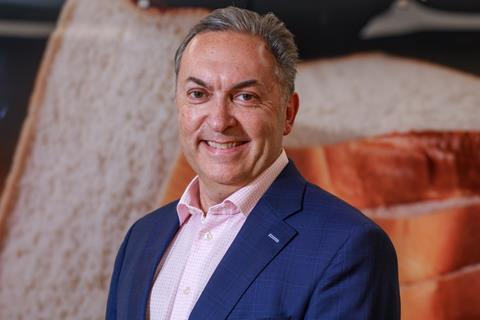 Cheshire-based Roberts Bakery has appointed Mark Cooper as transformation director to lead a two-year turnaround of the business.
Cooper – a business improvement specialist who has also worked with Mr Kipling, Hollands Pies, Samworth Brothers and Fox's Biscuits – will join forces with the family and senior management team to drive the business to profitable growth, Roberts said.
He takes up his new role at the 134-year-old, fifth-generation business to replace Graham Hunter, who had been appointed managing director in October 2020 and has since left the firm.
The new director, who has previously worked in an interim capacity for the company, has been handed a three-pronged agenda for the next two years, with the priorities of completing the merger of the Roberts Bakery and Little Treats brands, delivering a more sustainable business model, and reaffirming the values of the family business by focusing on people.
Roberts said Cooper will build on business improvement he has already achieved for the Little Treats brand, which according to the company returned to profit earlier this year with a 40% increase in turnover and new customers such as Costa Coffee and Amazon.
Cooper commented that both the Little Treats and Roberts Bakery brands had bounced back relatively well from effect of the pandemic, with trading volumes returning but margins still under pressure.
"It is a positive picture on which to build but there are challenging times ahead with energy and commodity price increases to deal with," he said. "My role will be to lead the team through that and ensure that Roberts is well represented in the growth parts of the bakery shelf fixture, and to fully exploit its Cheshire roots.
"We will also be refocusing on the family values of quality, nurturing, courage, togetherness and community, which have been core to the bakery's success for generations."
Mike Roberts, deputy chairman, welcomed Mark to the post and commented that the family was looking forward to a "brighter trading period" under his stewardship.
"Mark has proven expertise in multiple management and operational roles and has already made a difference to the business," said Roberts. "We are confident he is the right person to navigate us through current challenges and make a significant contribution to our future."
Roberts Bakery has a turnover in excess of £90m with bakeries in Northwich, Cheshire, and Ilkeston, Derbyshire, employs 750 people, and serves a mix of national branded retail, own label and foodservice customers.