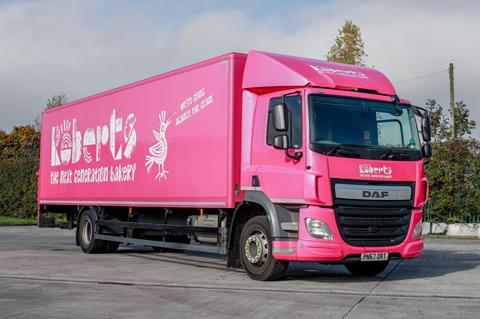 A major restructure at Roberts Bakery owner Frank Roberts & Sons has put 50 jobs at risk.
The Northwich-based company said it has merged its two business units, Little Treats and Roberts Bakery. As a result, it has started a consultation process and expects that up to 50 roles will be made redundant.
The move is designed to make "the company simpler, leaner and more focused and to ensure the business has the right cost structure and capability for future growth", it said in a statement.
"The company acknowledged that the reorganisation had come at a time of great economic uncertainty, which had increased the challenges it was facing. But emphasised that the restructure to build a stronger business would have happened regardless of the pandemic and had not been prompted by it."
It added that the focus was now on doing everything possible to support the affected employees.
The Little Treats Bakery supplies a range of customers including major supermarkets, coffee shops and wholesalers with products such as the Giants range of classic biscuits, and gingerbread biscuits.
Roberts Bakery, meanwhile, is the fourth largest retail bread brand in the UK supplying a range of bread, rolls and thins. It extended its line-up last year with two new bloomers as part of its Good for You range, as well as an Ultimate Fibre Wholemeal and 50/50 loaf.
Graham Hunter, who previously worked for Premier Foods and Fox's Biscuits, came on board as managing director last year to oversee both brands – taking over from Stuart Spencer-Calnan.