Culpitt's Zoe Upcraft explains why familiarity and making individual connections with consumers are key in a changing marketplace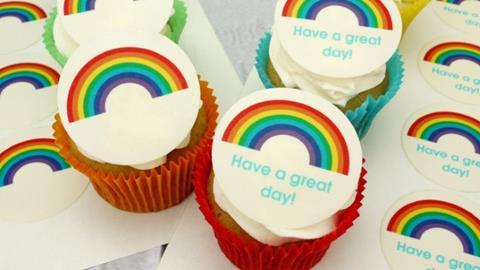 Lifestyles, shopping behaviours and consumer choices have changed a lot lately. Little did we know, at the celebration of the new decade, the enormity of what was to come. Now, more than ever, individual businesses in the baking industry need to remain agile and adapt to give consumers the cakes and treats they want in order to trade through the Covid-19 pandemic and into the future.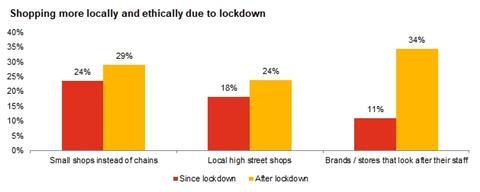 Source: PwC May 2020 Consumer Sentiment Survey

PricewaterhouseCooper's (PwC's) May 2020 Consumer Sentiment Survey indicates that despite the continuing lockdown restrictions and economic uncertainty, many UK consumers have disposable money and are willing to spend. This may sound surprising, but it is very positive news for retailers, according to PwC.1
Among all the recent disruption, some things have not changed. People are still celebrating. Birthdays continued to happen every day during lockdown and will continue to do so for evermore. Other celebrations will also continue to happen, albeit on smaller scales for now. But as restrictions on gatherings lift, people will welcome and indeed create all sorts of excuses to celebrate and eat cake, to revel in restored freedom and embrace feelgood moments for themselves, and to share with others.
Prior to lockdown, 45% of people would head to the supermarket for their child's celebration cake, but a more significant proportion of 50% sought a professionally made cake or baked their own2. With supermarkets a less accessible or attractive way to shop at the moment, high street independents, cafés and bakeries are all in a great position to meet this cake purchasing demand and drive more revenue. The 'shop local' trend continues to increase, from 19% purchasing more from small shops and independents in April, up to 24% in May.1
Encouragingly, this is a trend that looks set to continue after lockdown, with 29% of all UK consumers saying they'll spend more in small shops and independents instead of chain retailers in the future.1

Consumers have the money and the intention to buy, they're now searching for more options. With sentiment remaining resilient, consumers won't hold back spending if and when they get the opportunity.1
So, what are consumers looking for?
People will continue to want cake, but not necessarily the same cake. Gone are the days of 'one size fits all', so customised, thoughtful and individually tailored solutions will be in high demand. This applies at a celebration cake level, for everyday treats and can also be seen in the growing trend of bakery gifting.
Ultimately, consumers are looking for choice. Following recent weeks of disruption during the coronavirus pandemic, they are seeking to take comfort in familiarity, but are also looking for ways to connect with family and friends. Their child's birthday, for example, still needs to be special.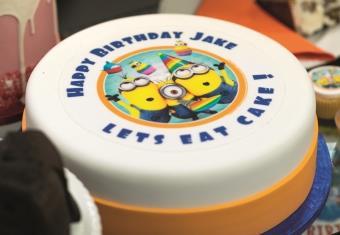 It's no surprise that a favourite character is a key driver behind the majority of birthday cake purchase decisions for parents of young children. Furthermore, when presented with the prospect of customisation through print-on-demand, 80% favour the idea. Choice is increased, it is more special, unique and fun.2 Instantly relatable, a child sees their favourite character on anything and wants it: it's familiar, trusted and makes an instant connection. A simple grab-and-go cupcake or biscuit becomes the must-have choice from your counter. Add a child's name or photo with a character to a celebration cake and it is taken to a new level.
The desire for choice is also driving the trend for individual cake portions and sweet treats, so a multi-section cake will continue to increase in popularity as a perfect celebration solution. It presents the potential to customise to different occasions, styles, sizes, flavours and dietary requirements, be it two halves or more pieces as per the 'pizza cake' approach. This format fosters a sense of connecting people and sharing; sentiments that are much sought-after in the current climate. Indeed, the sharing cake category is now worth £259m, where we're seeing the emergence of new pre-packed options such as McVitie's large-format loaf cakes.3 There is no reason why bakeries should not see success with this sort of sharing approach too, whereby making each individual slice special satisfies more tummies.
Similarly, the increasing demand for baked goods and services as gifts is emerging – and not just for special occasions. Many independent retailers are adapting to fulfil orders online and offer deliveries. Sending family and friends a simple 'hello' in the form of cake is now popular. It's only a matter of time before this becomes as common as ordering your weekend takeaway from Deliveroo. Offering gift – or sentiment – cakes, is a great way to help people stay connected.
If all this demand for choice, uniqueness and customisation is ringing inventory alarm bells, fear not. This is exactly where print-on-demand really comes into its own. When one customer wants a cake, you can do it. When 20 customers want a cake, you can still do it.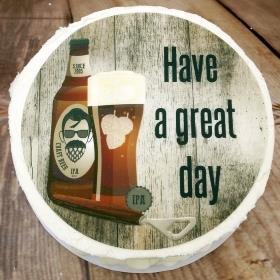 PhotoCake is a print-on-demand decorating tool, which produces an exceptionally high quality Edible Image quickly and simply. Content is built-in or can be uploaded, enabling a business to meet demand for a variety of occasions, trends and themes, including character cakes.
Everything is possible. Birthdays, everyday treats, kid's characters, anniversaries, 'hello' and 'I love you' – and all at a very low risk. There are no excess inventory or supply chain issues to worry about as you control the production.
Overlooking PhotoCake simply as a means to put a photo on a cake amounts to many missed sales opportunities. Through the current climate and into the future, the ability to capitalise and elevate your bakery business or café does exist. There is optimism for the future with the 'shop local' resurgence, provided you have what today's customers want and can be competitive.
While one size doesn't fit all for the consumer, PhotoCake is the one decorating tool that works to complement ever-changing demands, no matter what the landscape.
Find out more about PhotoCake here.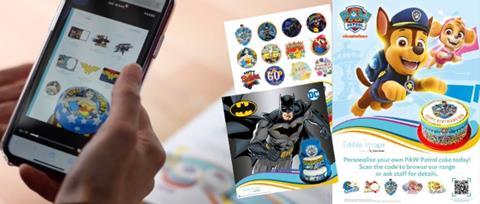 References
1 PWC May 2020 Consumer Sentiment Survey
2 iProspect 2018
3 British Baker, bakeryinfo.co.uk, May 2020, McVitie's extends range