With consumers focused on healthy and ethical choices in the wake of Covid-19, bakers are meeting increasing demand for plant-based products. But how can they create these easily, without loss of texture and taste? Puratos investigates.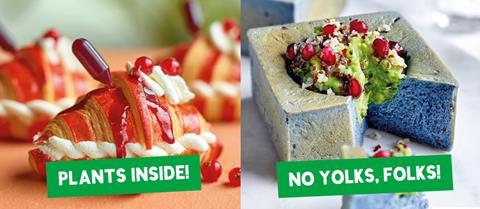 Conscious consumerism has been accelerating rapidly during the Covid-19 outbreak, resulting in consumer purchasing decisions often being driven by three prominent factors: the desire to make ethical choices based on the environment; animal welfare; and personal health. These three are known as the 'vegan trifactor'. So widespread is the desire to purchase plant-based products that 60% of global households now eat meat-free meals at least once a week, many enticed by the variety it brings to their diet1.
Consumers are more emotionally invested than ever in what they are eating, asking questions such as, 'what is in my food?', 'how will that affect my health?', 'where is it sourced from?', and 'am I making the right ethical choice?' And with uncertain times ahead, consumers are being more cautious with money and putting more thought and research into their purchasing decisions. A recent study2 by The Vegan Society asked respondents to reveal their top three most important factors of purchasing vegan products this Christmas and over half (52%) stated the taste, followed by price and affordability (42%). Meanwhile, 27% of Brits said the carbon footprint of each product was the most important element to them.
At Puratos, helping customers to 'plant-forward' is a priority.
"Vegans and vegetarians look set to make up a quarter of the British population in 2025, and flexitarians just under half of all UK consumers3"

Mintel
Consumers' minds have been opened and the world is changing. They have experienced exciting new options and flavours – variety prompted by choosing something they would previously not have bought – leading to a great opportunity for innovation through global inspiration, seasonality and nostalgia to create the next big vegan delights.
Retailers are making major pledges to improve their plant-based offerings in-store, shopping aisles are changing, and vegan shelf space is getting bigger and merging into the mainstream aisles, taking the step away from the 'free-from' to everyday for everyone.
Plant-based products are making great strides in the bakery sector, but there is a clear consumer desire for more innovation in sweet bakery – and this is creating its own unique challenges for manufacturers.
Removal of key ingredients
Some of the biggest-selling items in the baking industry, such as cakes, cookies, pastries and bread, rely on dairy products and eggs in their basic recipes.
For products traditionally made with butter, eggs and milk as key ingredients that have both functional and taste implications, it is not easy to remove them and to then ensure that the taste and texture are just right.
Finding alternatives that are easy to source, affordable, taste good and have the same functionality is no mean feat. This takes a lot of investment, not only financially but also in time.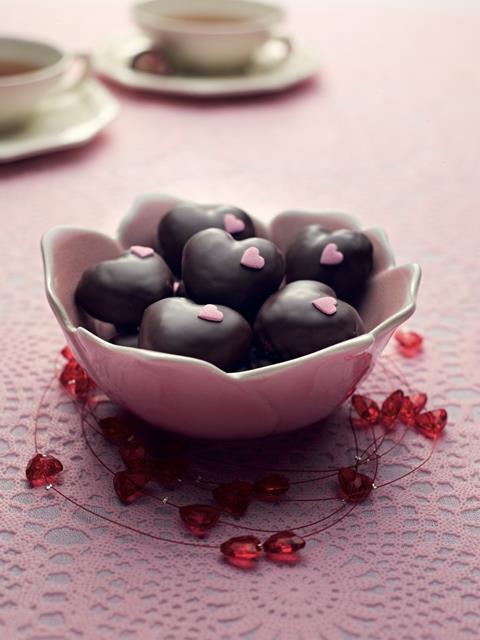 This is where ingredient suppliers can be of great help. Step forward the patisserie mix – the all-in-one solution that tackles all these issues, so bakers don't have to!
To celebrate Veganuary this year, Puratos UK has launched Satin Vegan Chocolate Complete Cake Mix. The quality and reassurance of the Satin brand allow manufacturers ultimate versatility to create a wide range of cake-based products that meet Vegan Society guidelines for vegan products (*subject to additional ingredients used by manufacturer).
Need for versatile bases
Bakers want to create ranges that are easy to make, versatile and not time-consuming. Ideally one base can create a multitude of products.
So, a cake mix is ideal. One mix can create cakes, muffin, pancakes, waffles, cookies, biscuits and so on (make-up may vary per product) that are of an excellent, consistent quality, meaning bakers can create a wide range with minimal wastage.
Not only can mixes make a variety of products, they can also be flavoured and hold all inclusions – obviously bakers need to ensure the additions are also plant-based – allowing them endless opportunities.
Plant-based diets lend themselves well to natural ingredients that can make interesting flavour profiles with a different texture in every bite. Think, for example, grains, seeds and fruit; freeze-dried; or fresh, fillings. Bakers need to experiment until they achieve the best possible products.
From Real Belgian chocolate including the new Belcolade M. Plant-based milk-a-like chocolate to plant-based fillings to our brand-new innovation – SMOOBEES – soft and smooth inclusions that bring more flavours, more fruits, more texture and more creativity in baked goods like cakes. Imagine a new sensorial experience with its natural, yummy flavours and a smooth, melting texture in every bite.
"Taste and texture are of utmost importance"

Puratos Taste Tomorrow Global Consumer Study 2020
The right message for the consumer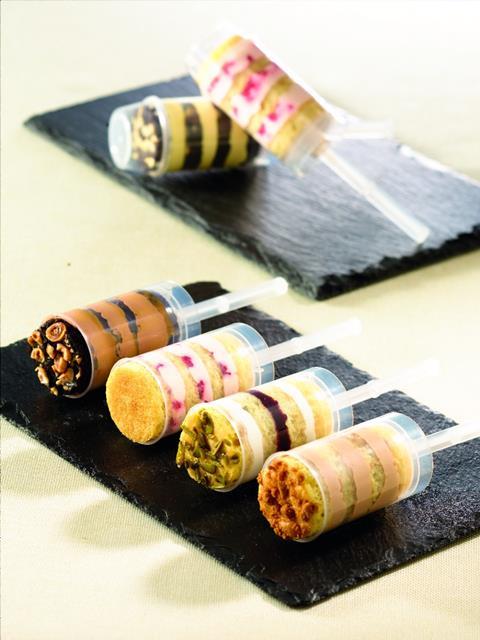 In 2020, plant-based took a big shift to being beyond a trend and becoming part of mainstream culture. Previously products labelled vegan were an instant 'no' for non-vegan consumers, who would expect the product to lack flavour and texture. However, due to the variety and quality of products available today, this is no longer the case. Consumers are seeking out plant-based produce and, in fact, the Puratos Taste Tomorrow research suggests that 'plant-based' is the term preferred by consumers over vegan – it infers a healthier product and, in many cases, plant-based is often the primary claim that is backed up by more health claims such as raw, five-a-day, natural, and organic, for example.
With consumers reading labels more than ever and doing their research online, it really is the time to shout all about it and ensure plant-forward thinking for the future.
For more information on how Puratos can help you plant-forward, click here.
Sources:
1 Innova Market Insights, Plant-Forward: Evolving consumer demands drive innovation in plant-based eating, 29.09.21
2 The Vegan Society, Christmas Surveys 2021, run through Attest, 23.11.21 to 30.11.21 and 30.11.21 to 01.12.21. 500 nationally representative people, 18-64 years old.
3 Sainsbury's, Future of Food report, pg 6, Planet-friendly food.