With more than half of shoppers actively seeking new taste combinations1, Puratos' latest research shows how bakers can elevate their products with the right mix and inclusions to meet consumers' expectations.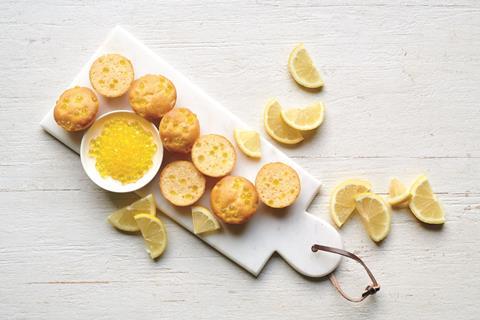 In the dynamic world of baking and patisserie, it's essential to stay ahead of the curve to meet ever-evolving consumer expectations. The latest findings from Puratos' Taste Tomorrow research have uncovered that more than half of shoppers (56%)1 actively seek products with new taste combinations. Whether it's the incorporation of real fruit pieces, nuts and seeds, or even plant-based chocolate chunks, inclusions are a great way to elevate both taste and texture in various baked goods.
While inclusions are undoubtedly appealing, they can be prone to clumping and sinking, meaning many manufacturers forgo them. So how can bakers bring consumers the burst of flavour and joy of texture they're searching, for without significantly altering their recipes?
The importance of a robust cake mix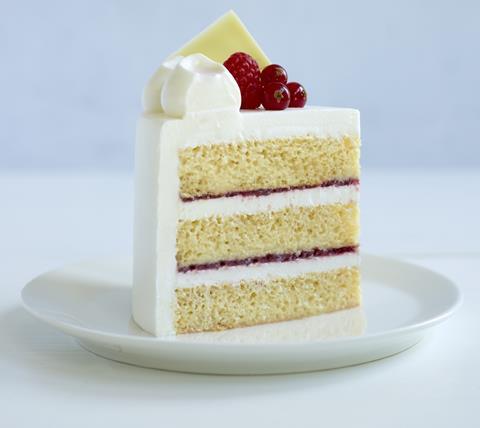 A robust cake mix ensures an even distribution of inclusions compared to traditional cake mixes. These are denser and have more stable crumb structures, helping the cake to hold its shape and prevent it from collapsing when weighty inclusions are added. Traditional cake mixes are often designed without inclusions in mind and will therefore struggle to evenly distribute additions throughout the batter.
Puratos pro tip: Invest in a robust and reliable cake mixture that can hold the additional inclusions. This will ensure an equal spread of goodness in every bite.
Taste reigns supreme
Unsurprisingly, taste is a key driver influencing consumer purchasing decisions, with over two-thirds of shoppers (67%)2 placing it at the forefront of their priorities. The tastiest and most sought-after inclusion in sweet pastry, cake and fine patisserie products is chocolate (90%), closely followed by dairy cream (87%) and fresh fruits (81%)3. It's noteworthy that baking with fruits can sometimes come with flavour loss, and other formats like purees can often cause moisture migration and instability, leading to challenges surrounding shelf-life and mouthfeel. But this isn't to say that fruits can't be used.
Puratos pro tip: Seek out technical fillings that have been specifically formulated to reduce water activity – these can still have a high fruit content and maintain optimal fruit flavour.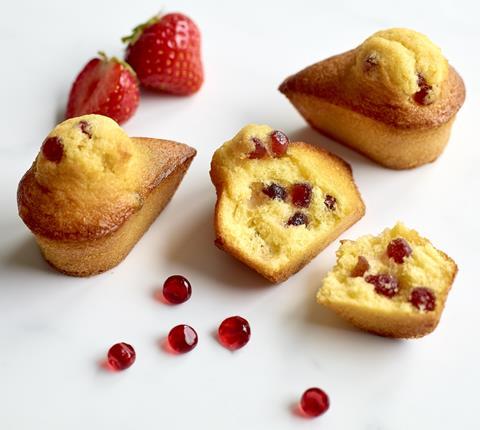 Other solutions on the market include soft and smooth fruit 'beads', that maintain their flavour and retain optimal freshness and texture. These solutions, paired with resilient cake mixes, can satisfy consumer demand for fruity bakery and patisserie without the need to heavily adjust the recipe, method or labels. This sort of innovation can also ensure that customers get a burst of filling with every bite.
Puratos pro tip: Utilise consumer favourites like chocolate chips, fruit and nuts in your baked goods to enhance the taste and texture profile.
A shopper's quest for unique texture combinations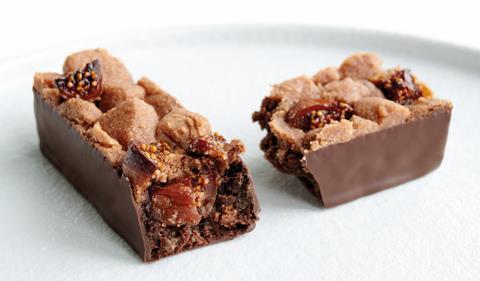 While taste is the ultimate purchasing driver, texture has a strong influence too. There are copious opportunities to mix and match texture combinations to provide exciting sensory experiences. For example, combining nuts and chocolate chunks provides a simultaneously soft and crunchy mouthfeel, while adding fruit to a sponge makes it both moist and chewy. Sparkle flakes and candies are popular with children's products, both improving aesthetics and enhancing sweetness. Bakers, therefore, can elevate their product offering with inclusions by creating exciting sensory experiences that leave a lasting impression on consumers.
Puratos pro tip: Doubling up on inclusions can create multi-sensory experiences for eaters and meet their heightening demands for more interesting texture combinations.
In with the good nutrition
'Power ingredients', such as fruits, nuts and seeds, are widely recognised for their health benefits, in addition to appealing sensory profiles. Taste Tomorrow research shows that consumers are looking to incorporate healthier options into their diets and knowing that a product has nutritional advantages makes shoppers feel good. Puratos' research has also found that over one-third (35%) of consumers are drawn to all-natural products and are prepared to pay more for them4. The latest robust cake mixes for inclusions are crafted using all-natural ingredients, helping artisans and industrials to create unprocessed baked goods with natural inclusions too.
Puratos pro tip: Cater to health-conscious consumers by using natural 'power ingredients' in baked goods, along with unprocessed cake mixes.
When paired with the latest cake mixes designed to complement additional ingredients like plant-based chocolate chunks and real fruit pieces, inclusions will set bakers apart from competitors using added flavours and will offer more moments of joy in every bite for consumers.
Keen to learn more? Download Puratos' free cake texture report here.

Source
1-4 Puratos, 2022, Taste Tomorrow by Puratos: Always on Consumer Insights, Update Report 2

Puratos UK is part of an international baking, patisserie and chocolate ingredients business with over 100 years of rich and varied knowledge. We use the latest consumer insight, research and technology, combined with knowledge of food around the world, to offer creativity and new ideas through our highly regarded UK Innovation Centre. Puratos UK offers a full range of innovative products and application expertise in the bakery, patisserie, dessert, dairy and chocolate sectors. Servicing artisan bakers, food industry manufacturers, retailers and foodservice businesses both in the UK and internationally, Puratos Group has subsidiaries in 81 countries and products available on over 100 countries. Above all, we aim to move the planet forward by creating innovative food solutions for the health & wellbeing of people everywhere.
View full Profile