With 2020 coming to an end, British Baker looks back on some more stories making the headlines in the most extraordinary year in living memory.
As lockdown kicked off, April saw businesses step up to make donations to NHS staff, while May and June comprised both shop re-openings and redundancies.
Here's how the next three months panned out for the baking industry: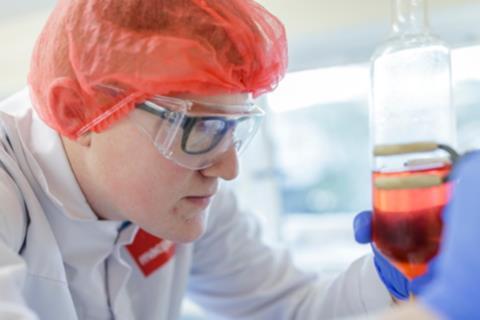 April
Bakers across the country helped support NHS heroes who were working around the clock by offering discounts and donating baked goods to hospitals. Staff at Ealing, Central Middlesex and Northwick Park hospitals in London were treated to hundreds of packets of biscuits and chocolate bars from Pladis-owned McVitie's.
Retailers were hit by a shortage of flour as demand soared in the coronavirus outbreak. Despite many mills having additional capacity following the shutdown of foodservice businesses, the issue was that typically only around 4% of the total flour milled in the UK was sold through shops and supermarkets. Stocks of retail packs were quickly used up.
Flatbread and baklawa supplier Dina Foods detailed increased measures it had in place to protect its staff from Covid-19, including taking everyone's temperature on entry to the premises daily. Dina Foods had seen a "very significant increase" in demand for staple bakery products, with some orders doubling.
Scotland-based ingredients supplier Macphie partnered with Loch Lomond Distillery to create a hand sanitiser for frontline care services during the coronavirus outbreak.
Renshaw and Brighter Foods owner Real Good Food rationalised ranges and furloughed staff as the Covid-19 outbreak impacted demand for its products. Announcing its full-year trading to 31 March, the company reported revenue had been "broadly in line with the board's expectations", rising 9% to £67m, but had been hit in March by the effects of coronavirus.
Fatherson Bakery developed a new Direct Deliver service, selling baked goods and other groceries direct to consumers. The site offered Fatherson's baked items, including cakes, pies and traybakes, and new bread products as well as a grocery range. Fatherson said the site had been launched in response to the challenge many people had in getting hold of basic food and household essentials.
Subway and Costa Coffee became the latest chains to reveal bakery recipes to help fans indulge in baked goods while the stores were shut. Greggs and Pret had already unveiled recipes for home bakers, including dough balls and sausage, bean & cheese melts.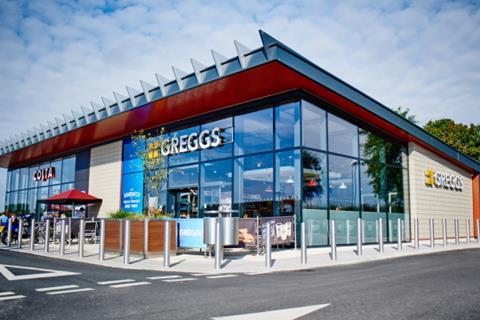 May
Britain's retail bakery and café market began to return to life, with a growing number of businesses reopening sites. Stores and bakeries had been adapted to minimise the risk of coronavirus infection, with reduced staff numbers, social distancing measures and safety equipment. Many operators had simplified their product ranges to reduce staff numbers in production sites.
Costa opened drive-through sites, while Subway began a phased reopening of more than 600 stores. Greggs conducted a trial reopening of a small number of stores ahead of a planned wider rollout in July. Starbucks started re-opening with a view to be fully operational by the end of June.
Sandwich manufacturer Adelie Foods appointed administrators Deloitte due to the impact of Covid-19 on its business. Deloitte said coronavirus and the associated lockdown measures had resulted in a "significant adverse effect" on Adelie Foods, which supplied food-to-go products to a range of retail customers and contract caterers from three manufacturing sites and five distribution facilities across the UK.
Ten fire engines fought a blaze at Bakkavor's chilled breads bakery in Aston, near Nantwich. Manufacturing temporarily stopped at the factory and Bakkavor transferred production to its two other bread facilities.
Covid-19 caused revenue at bakery business Aryzta to fall more than 20% year on year, the company reported, saying trading had been as expected until 15 March, when market conditions and prospects "deteriorated sharply". In April, this had resulted in a 49% downturn of revenue year on year.
Caffè Nero made its debut in the delivered food and drinks market through a partnership with Uber Eats. The business planned to have more than 40 stores offering delivery by the end of May. Customers could order coffee, hot drinks and a selection of food-to-go via the Uber Eats app or website, delivered directly to their door.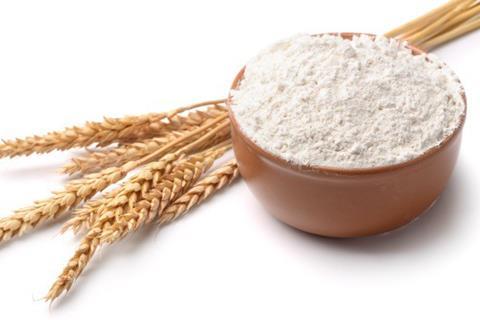 June
The Covid-19 pandemic decreased footfall to stores and many jobs were put at risk, including 100 staff at Rich Products. Some bakery businesses decided it was safe to reopen, such as Murrays of Perth and Veggie Pret.
Nearly 2,200 employees at food-to-go specialist Adelie Foods were made redundant after Deloitte were unable to secure a sale for the business as a going concern. The joint administrators temporarily halted operations at the business, but this was made permanent, resulting in 2,169 redundancies, with 22 employees retained.
The Cornish Bakery secured £1m funding through the Coronavirus Business Interruption Loan Scheme (CBILS) from Clydesdale Bank. The company said the loan would allow it to ensure there was adequate cash flow to reopen doors, as well as fund new health and safety procedures including providing staff with protective clothing – such as masks and visors – and introduce new Perspex screens around all customer counters.
Le Pain Quotidien was sold in a pre-pack deal. Immediately after its appointment of administrators, the UK business and assets for 15 of the chain's 26 sites were sold to BrunchCo UK Limited. However, Le Pain Quotidien's (LPQ) head office and remaining 11 sites were closed immediately, resulting in 200 redundancies. The remaining 333 staff were transferred to BrunchCo.
Greggs planned to open 800 stores but warned it could not predict what impact social distancing would have on its ability to trade or on consumer demand. With in-store operations restricted by the size of shop, Greggs said it was expecting that sales could be lower than normal for some time. As a result of this, and a reduced menu in its stores, a proportion of the company's store and production staff remained on furlough.
Continued dry weather prompted the EU's Crop Monitoring service to further downgrade its forecasts for UK crop yields. Following further low rainfall in parts of the UK, predictions by the EU Mars service for the yields of UK wheat, winter barley and spring barley had been dropped by around 1% and rapeseed by around 4%.
Costa Coffee planned to reopen around 1,100 of its 2,800 stores by the end of June. Safety measures were put in place, such as protective equipment, hand-sanitiser stations and contactless payment. The reopening followed research by Market Measures, which found that 45% of customers missed visiting their local coffee shop more than pubs, bars and fast-food restaurants during the lockdown.
Percy Ingles Bakeries confirmed the closure of 48 sites in the East End of London and Essex by 31 March 2021. The company said substantial investment was required in its shops, main bakery and head office. It had also faced dramatic increases in running costs including rents, rates, wages and utilities.
Bakery in review 2020: January to March
1

2

3

Currently reading

Bakery in review 2020: April to June

4