With 2020 coming to an end, British Baker looks back on some of the stories making the headlines in the most extraordinary year in living memory.
Things started off relatively positively in January with a host of NPD, awards and new deals but took a turn in March as lockdown hit.
Here's how the first three months panned out for the baking industry: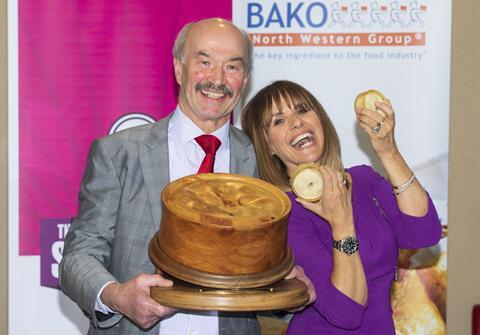 January
Veganuary was big in 2020, with bakeries, retailers and brands across the country launching meat-, dairy- and egg-free NPD to tap into the vegan boom. A host of new launches included indulgent sweet treats from Dum Dum Doughnuts, Doughnut Time and Deliciously Ella, while retailers including Costa, the Co-op and Marks & Spencer expanded their vegan ranges.
Crisis-hit business Warrens Bakery agreed a Company Voluntary Arrangement with its suppliers and landlords. The move followed the announcement of a major restructure by the business, which made a loss of almost £1m in its last reported financial year. It shut 22 company-managed shops and closed its factory in St Just.
Greggs entered into an exclusive deal with Just Eat to expand its delivery operation across the UK. The move followed trials in London, Newcastle and Glasgow and was set to roll out in Bristol and Birmingham, with plans to achieve national coverage by the end of the year.
Street food, shareable treats and premium ingredients were identified as growth opportunities for the out-of-home desserts market, in a report by chocolate specialist Barry Callebaut. The Callebaut Dessert Report 2020, which was produced in partnership with CGA, surveyed 1,500 consumers. It found that 43% of consumers purchased a dessert, cake or pastry when eating out and that more than a third of people ate out at least once a week.
Perthshire-based James Pirie & Son won The World Championship Scotch Pie Awards for the second time. Organised by Scottish Bakers, the 2020 awards attracted entries from more than 75 professional pie-makers across 11 categories, including sausage rolls, macaroni pies, haggis savouries and apple pies.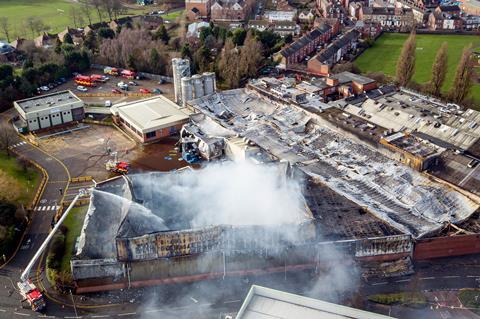 February
A large fire at the Speedibake factory in Wakefield – which manufactured doughnuts, mince pies and speciality breads – was tackled by 140 firefighters. The blaze destroyed two buildings and caused structural damage to others, but all staff were evacuated and there no injuries were reported. The site was permanently closed, and the fire resulted in a £25m exceptional charge for Speedibake owner Associated British Foods
Food and drink groups put forward recommendations for Brexit trade negotiations as the UK leaves the European Union. Organisations from across the UK food and drink supply chain, convened by the Food and Drink Federation, launched a policy paper outlining how government should develop future trade policy. Measures including encouraging job creation and value addition in every region of the UK by prioritising agri-food were recommended.
Starbucks launched a limited-edition cookie with transgender charity Mermaids. The £1.89 Mermaids Cookie was launched as part of Starbucks' #whatsyourname campaign, celebrating "the life-changing moment facing some transgender and gender diverse people as they use their new name in public". Starbucks worked with family-run bakery Cakehead on the shortbread cookie, designed in the shape of a mermaid's tail.
Roberts Bakery rolled out its latest innovation – Ultimate Hot Cross Buns. They featured upcycled bread ferment', which is made from misshapen white loaves that would otherwise be thrown away.
The British Confectioners' Association was rebranded as The Bakers & Confectioners Association to reflect its modern membership. The group was founded in 1905 to promote the skills of the trade. "Historically, our membership has been made up of predominantly confectioners, but today the majority are bakers. We wanted our name to reflect this," said secretary Tim Cutress.
Tesco said it was to axe scratch-baking in 58 stores and reduce it in more than 200 other sites, with more than 1,800 bakery jobs put at risk. Tesco CEO Jason Tarry said the retailer needed to adapt to changing customer demands and tastes for bakery products.
Savoury pastry manufacturer Pukka said it was to invest £5m in its bakery in Syston, Leicestershire, to "significantly" enhance its manufacturing capacity and capability. The investment will help it gear up for future growth, it said, as it revealed annual turnover rose 6.8% to £52.7m, with profits of £3.6m.
March
Causeway Capital, which acquired Patisserie Valerie in 2019, said that it had merged the chain with its Bakers & Baristas business. The new combined operation, with more than 125 sites across the UK and Ireland, would operate under both brands, it said.
The Village Bakery marked the start of construction of a new factory following a devastating fire in 2019. Founder and chairman Alan Jones and his wife Wendy cut the turf at the site on Wrexham Industrial Estate, less than half a mile from the bakery that was destroyed.
The coronavirus pandemic began to play out in the UK, with bakers initially dealing with spikes in demand and taking action such as stepping up hygiene, before many closed temporarily when the lockdown started on March 23. The cancellation or postponement of many upcoming food shows and industry events was also announced.
Costa, Subway, Greggs, Starbucks, Caffe Nero, Pret A Manger, Stephens Bakery, West Cornwall Pasty Co and Patisserie Valerie were among the high street bakery chains to announce the closure of all stores when the coronavirus lockdown started.
Greencore said it was eliminating all non-essential operating costs and 'tightening' its food to go production network, due to the coronavirus crisis. It was furloughing staff using the government's Coronavirus Job Retention Scheme. The board and the executive directors took a voluntary 30% cut in fees and salary for three months.
Travel-retail business SSP saw UK and European weekly like-for-like sales crash 80% year-on-year. The business, which operates brands including Starbucks and Upper Crust, said travel bans and airline capacity reductions brought on by the coronavirus pandemic had severely impacted passenger numbers.
Also see:
Bakery in review 2020: January to March
1

Currently reading

Bakery in review 2020: January to March

2

3

4