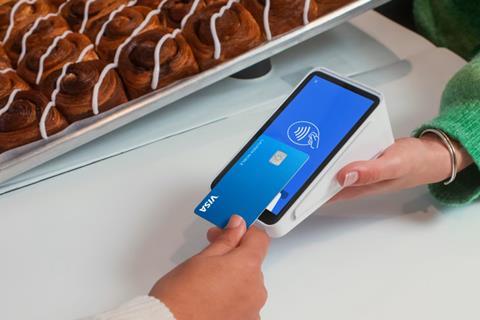 Cybake bakery software has been integrated with the Square electronic point of sale system.
Square is used by business to enable online and in-person purchases, manage their business, and access financing, while Cybake is used by retail bakers to automate, organise and analyse their operations.
Cybake said the integration will enable its software to automate shop orders to maximise sales and reduce waste while providing the production sheets required to fulfil them.
Both systems now share data on POS systems running Square, enabling Cybake to take the sales information it needs from Square without the need for any human intervention.
Cybake said that over half the retail bakeries that use its system use its sales-based ordering capability as this is more accurate than shop managers. It also means head office can set waste levels easily, and hours of calculation are saved in stores and bakeries.
"Food businesses and bakeries are a sector that has always been top of mind at Square and we hope users of both products will appreciate how these systems can seamlessly work together and simplify the day-to-day management of a busy shop," said Square senior product marketing manager Ginevra Mambretti.
Cybake founder Jane Tyler added that, from the launch of Square she could see how well its design would fit well with retail bakeries.
One business that has been using the Cybake with Square integration is the Sprinkles Donut Shop chain that is based in Michigan and operates six stores.
"Before, we had no idea of what was being thrown out," explained Sprinkles Donut Shop chief financial officer Kathy Ryan. "We only keep our product for one day. The bakers are in the night before, then that day we sell. If there's anything left, we will donate it or toss it, if there's a huge amount. With Cybake and Square, we've been able to reduce the amount of waste."
She added that the systems had enabled the business to become more aware of its products and production levels.
"We have a new central kitchen that will allow us to produce 1.4 million donuts per month, and two more stores we're getting ready to open. Cybake and Square came at the perfect time for us."