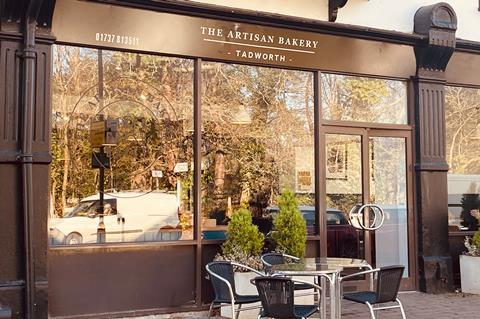 West London business The Artisan Bakery has opened its first bricks and mortar store.
The bakery, which produces naturally leavened sourdough breads and fine pastries, has opened a shop in the Surrey commuter town of Tadworth.
The Artisan Bakery described the shop, which is in the Surrey Hills Area of Outstanding National Beauty, as the perfect showcase for its product range.
Shoppers can buy breads, rolls and pastries by dropping into the shop or by calling the bakery, and the business plans to launch a click and collect system. The bakery sells a frozen range for customers to take home and bake off.
The Artisan Bakery shop also has a café featuring a menu of weekly specials such as Avocado & Slow Roast Heritage Tomatoes on Sourdough and an Asparagus Brunch Stack. Alongside the existing Artisan Bakery products is a new range of handmade cakes, breads and biscuits that are produced on site.
In line with The Artisan Bakery's commitment to operate as close to zero food waste as possible, the business works with the Trussell Trust in Epsom to ensure any surplus food is distributed to local food banks. All its products are wrapped in home compostable packaging and recyclable paper.
"It has always been our dream to bring our products to life and see people enjoying them in person, with a bricks and mortar shop," said The Artisan Bakery managing director Andy Murray. "Tadworth is the perfect place to realise this dream. A beautiful setting, close to London, with a bustling local community, visiting walkers, cyclists and families enjoying the countryside."
All The Artisan Bakery products are made using flour from Wessex Mill, the family-run flour mill based in Wantage, Oxfordshire, that sources and mills wheat from local farms within 30 miles of the mill.