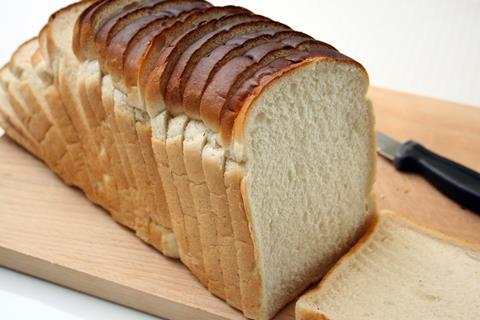 The UK bread market is on track for 3.5% value growth and the highest volume sales since 2015, according to the latest data from Mintel.
These figures were revealed at a webinar called 'The impact of Covid-19 on bread and baked goods', which was hosted by the British Society of Baking (BSB).
Value sales for 2020 are estimated to reach £3.5bn – an increase of 3.5% from 2019 and 4.5% from 2018. This has predominantly been driven by the market's biggest segment, pre-packed bread, which is set to grow 6% in value year on year to £1.8bn. Speciality bread and rolls, meanwhile, are anticipating double digit growth of 11% to £1.1bn.
"Up until 2019 the overall picture for the bread retail market was one of volume decline," said Emma Clifford, associate director – food & drink research UK at Mintel.
"This was fuelled by a number of different factors but it's mainly because bread has had to compete with an ever-growing array of different breakfasts and lunchtime alternatives. Competition from foodservice has intensified too and this has been steadily chipping away at sales. Of course, with the pandemic it's all change this year."
Volume sales are expected to rise 5% in 2020 with 1.78bn kgs of bread sold. This represents a 4.6% increase from 2019 and, if achieved, would be the highest bread volume sales since 2015.
While the picture is generally positive, some areas of the retail bread market have suffered. Value sales at in-store bakeries are on track for a 14% decline versus 2019, falling from £668m to £574m.
"Sales at in-store bakeries have taken a big hit because of their temporary closures but also because of concerns around the safety and hygiene of unpackaged goods," she added.
Market breakdown
White bread was the 'star performer' in pre-packed bread with UK retail value sales expected to grow by 8% to £930m. This, she added, is partly due to its recognition as a comforting and feel good food. Bread with bits, meanwhile, is due to grow by 7% while brown bread sales remain flat.
Bagels and wraps have also increased their hold on the breakfast and lunchtime markets with 22% and 17% value growth, respectively.
Looking to the future, Mintel believes sales will fall again – but at a slower rate than before.
"2020 is of course an exceptional year but sales are going to fall back down next year as more breakfasts and lunches are eaten out of home again," Clifford said. "However, volume sales are set to remain higher than they were before the pandemic and the rate of decline is set to be slower, so we are expecting the positive influence of the pandemic on the market to be one that lasts."
Looking at value sales, Clifford said they would also fall back down next year but after that inflation would keep them growing over the next few years. The potential impact of Brexit would also play a part in pushing up prices.
To find out what effect the pandemic had on the UK cake market, read our latest feature: How has coronavirus affected the UK cake market?