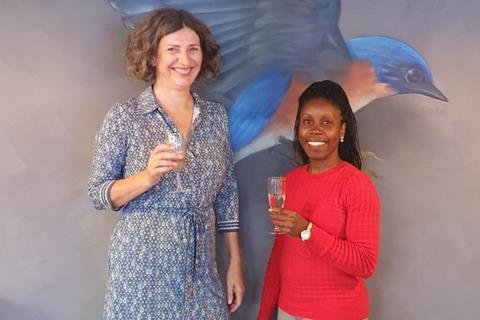 Bakery software specialist Cybake says the 'gamble' of entering the US market during the pandemic has 'paid off', after signing up 23 stateside bakeries in a year.
The bakery management system provider, founded in York almost 25 years ago, opened its first US office in Philadelphia in late November 2020. Since then, the company's American presence has grown with the help of US development manager Oprah Davidson.
"Being part of a company that's actively working towards the betterment of the baking industry, which I care about deeply, has been a dream come true," said Davidson.
"Speaking to bakers across the nation and providing solutions to their everyday frustrations makes my role so rewarding. We've gotten our first year down, now we are looking forward to many more," Davidson added.
The first bakery to sign up for Cybake was Quality Bakers of Tennessee, a wholesale operation based in Knoxville supplying bread to local restaurants, caterers and schools as well as large distributors including Bimbo Bakeries.
"Cybake takes you to a more sophisticated level of running your business," said Beth Dible, co-president of Quality Bakers. "It got us to that next level to make it easier to manage everything in one place. It simply pays for itself."
Jane Tyler, managing director of Cybake and the software's original creator, said the US "already feels like home" for the company.
"We had a strong ambition to serve the US bakery market ever since our first tentative enquiries from bakeries in New York," she said. "You could have called coming to the States in the middle of a global pandemic a bit of gamble but, if so, it's one that paid off."
In September Cybake announced business intelligence (BI) reporting screens had been added to its platform's purchasing module to assist users when dealing with suppliers.