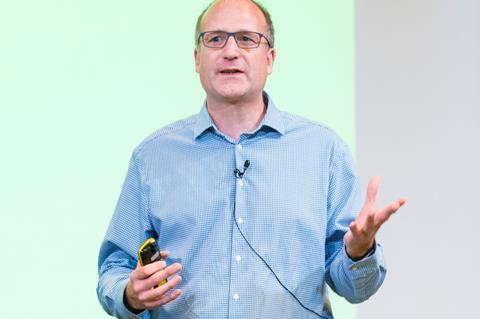 Cybake has formed a partnership that will see its bakery software technical module integrated with Loftware's NiceLabel labelling applications.
The three-way link-up, which involves labelling equipment supplier Southern Retail Systems (SRS) along with Loftware, means food regulations information held in the Cybake system can populate NiceLabel software as a matter of course. According to the York-based bakery management software provider, this will eliminate the labour-intensive and error-prone data re-entry and reformatting issues that can be associated with the task.
On 1 October 2021, Natasha's Law came into force, meaning pre-packed for direct sale (PPDS) food now requires an individual label showing the name of the food item and a full ingredients list. The law, officially named the UK Food Information Amendment 2019, was originally passed in September 2019 after teenager Natasha Ednan-Laperouse suffered a fatal allergic reaction to sesame in a pre-packed baguette in 2016.
"Accurate food and allergens labelling is more than mission-critical – it's life-critical," said Paul Vogt, the director of channel programs and alliances at Loftware's office in Šenčur, Slovenia. "We really value the partnership that we have formed with Cybake and Southern Retail.
"Between us, we have a terrific offer for the bakery and fresh food industry that makes labelling easy and very scalable. I am so impressed by the way that these excellent partners really care about every detail that customers need, so that labelling isn't something to worry about any more," Vogt added.
Based in Ringwood, Hampshire, Southern Retail Systems (SRS) specialises in the supply of EPOS retail systems and food labelling machines.
"It's fantastic working with a company that is as passionate and knowledgeable about their product as much as us, and we certainly see this when we work on projects with Cybake," said Oliver Fisher, sales manager of SRS.
"They are easy to work with on integrations and show a positive outlook even on the more complex projects, which is why the customer choses them and trusts their input. Both their and our customers have thrived and are now seeing excellent label output and improved efficiency in the bakeries and shops," Fisher added.
According to Jane Tyler, managing director of Cybake and the software's original creator, the initiative builds on Cybake's "strong tradition" of collaboration. "Kudos to all the developers involved. By taking the complexity out of allergens and nutritional data labelling, bakers can focus on what they do best," Tyler said.
Last week, Cybake announced the opening of an office in Melbourne, with the company's system now available to commercial bakeries across Australia. This followed the company's expansion into the US, where it signed up 23 bakeries in its first year of business there.