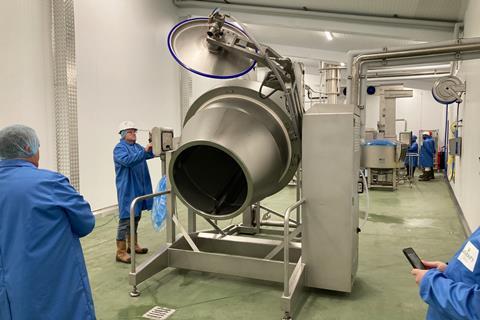 A new fruit hydration system has been developed by equipment supplier European Process Plant (EPP) to solve fruited dough issues in bakery production.
The innovative and cost-effective solution – which features a vacuum tumbler – helps to rehydrate dried fruit prior to being added to dough, which ensures the dough does not lose its own moisture.
"We were delighted to create this solution to address our customer's persistent issue with its fruited dough drying out," said EPP sales director Stewart Morris. "The system gives bakers precise control of dough moisture content."
Morris noted that bakers would also be able to save costs by using dried fruit, instead of more costly rehydrated dried fruit, which can be hydrated using specific liquid dosages. "This can be water or any other liquid to flavour the fruit, such as fruit juice," he added. "It's a prime example of how EPP can provide solutions to address industry challenges, and we're now pleased to offer it to the wider market."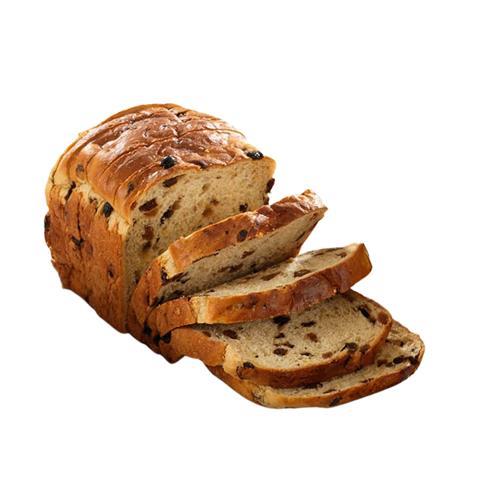 According to EPP, traditional methods of soaking fruit leave much to chance, depending on variables such as soaking duration, temperature fluctuations, and agitation levels. There is also the arduous task of breaking up compacted fruit before soaking. Busy operators are often challenged with other tasks to complete at the same time, leading to inconsistent results, it added.
In the new fruit hydrating system, unpacked fruit like raisins and sultanas are loaded in a Eurobin. This tips into a vacuum tumbler, which assists to delicately breaking up clumps of fruit into free-flowing individual pieces.
The batch is then weighed by the system, with the required percentage of liquid added automatically. The fruit then hydrates and softens through a tumbling action under vacuum. Trials have demonstrated that up to 10% moisture can be added to the fruit while leaving a free-flowing batch without surface moisture.
The complete system includes a Eurobin elevator, a vacuum tumbler, feed conveyors, a loading hopper, a tub loading roller bed with integrated weight scale, perimeter guarding, and control functionality. It is now available to order from EPP, which operates from its head office and warehouse based in Epsom, Surrey.
An array of new machinery from bakery equipment manufacturers was showcased at last month's IBA 2023 in Munich, including hydrogen-powered ovens, easy-to-clean bread lines, thermal profilers, and scoring tools.