A dough checkweigher, slicer and applicator, and sheet cake icing line are among the latest pieces of equipment to be unveiled for the baking industry.
In addition, Brook Food has extended its preferred UK supplier relationship with equipment manufacturer Hobart.
Here's the latest updates from the equipment scene: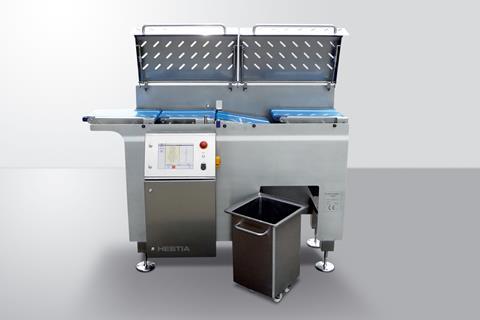 Sparc Systems unveils Hestia Dough Checkweigher
Sparc Systems is rolling out the Hestia Dough Checkweigher which it said can weigh dough for loaves, buns and baps with an accuracy of 0.5g.
Designed for industrial bakers, the kit can inspect up to 12,000 pieces of dough per hour. Connected to an automated upstream dough dividing line, if a piece of dough is under or overweight by as little as 0.5g, the checkweigher automatically rejects it. Simultaneously, the machine's fibre optic controlled software communicates back to the dough divider in real time to adjust the position of the blade for the next batch. Typically inspecting 400g and 800g portions, Sparc engineers can pre-programme up to 500 different product codes, ranging from 150g to six kilograms.
Processing variables also need to be factored in, according to Sparc Systems European sales manager Charlie Graham: "Changes within the dough itself places even greater importance on consistent weight monitoring before proving so we don't bake anything that's out of tolerance. Leaving until the final stage of the process could result in an entire batch being over or underweight. Costing a bakery over four hours of lost production time and thousands of wasted product."
Data gathered by the Hestia management control system can help bakeries track uptime and address line inefficiencies. Using the swipe touchscreen, baking operatives can select the statistical parameters most relevant to their operation.
Graham estimates that an industrial bakery plant producing 7,000 loaves or more an hour could save up to £1,000 a day by switching from manual processing to automated weighing.
Brook Food reaffirms deal with Hobart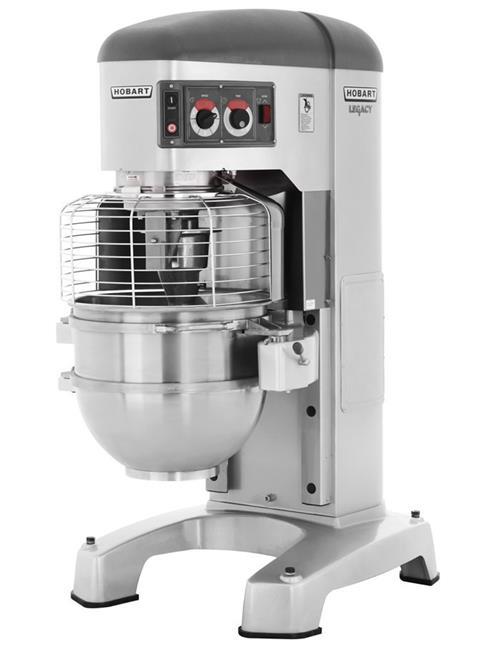 Brook Food Processing Equipment has announced that it has renewed its deal with Hobart to remain the equipment manufacturer's preferred UK bakery supplier.
Brook Food supplies a range of Hobart equipment, notably a range of planetary mixers. Suitable for dough, pastry, fillings, batters, creams and more, the mixers use a rotating tool and fixed position bowl. The Hobart models available range from five to 140 litres and all models are supplied with a stainless-steel bowl as well as three interchangeable tools.
As a result, the Somerset-based firm said it is able to offer 'huge discounts' on Hobart models to UK customers, with direct finance available on all models.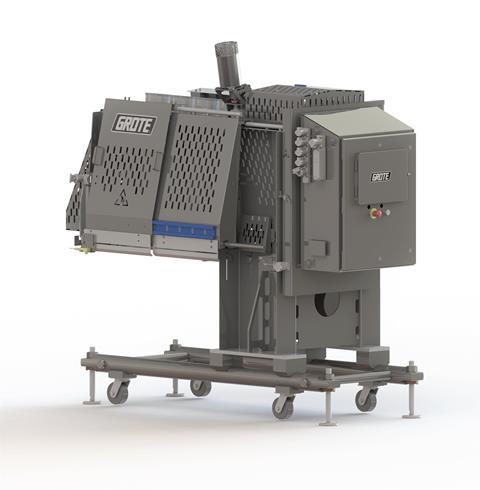 Grote Company releases new slicer
Industrial food slicing and assembly equipment manufacturer Grote Company has released a new version of its slicer/applicator.
The updated machine can be used for a range of bakery applications, including slicing bread for snacks – turning baguettes into crostini, for example – sandwich fillings and pizza toppings.
It has an updated sanitary design with an open channel frame for easy access and fast cleaning, Grote said, as well as an easier and repeatable set up with an updated blade guide mounting system. The AccuBand Blade System has also been completely redesigned to improve blade life.
It can slice and apply with up to 150 strokes per minute, per lane and stack up to 120 strokes per minute, per lane.
"The slicer/applicator has been the premier slice-and-apply machine in the food processing industry for over 30 years, and we are proud to continue its tradition with this new, superior design," said CEO Bob Grote. "We optimised and improved several components of the slicer, all to increase performance and sanitation while decreasing downtime and total cost of ownership."
Based in Ohio in the US, Grote Company also has an international office in Flintshire, Wales.
La Cimbali unveils automatic coffee maker for small bakeries
Coffee machine specialist La Cimbali has unveiled a compact entry-level hot beverage machine.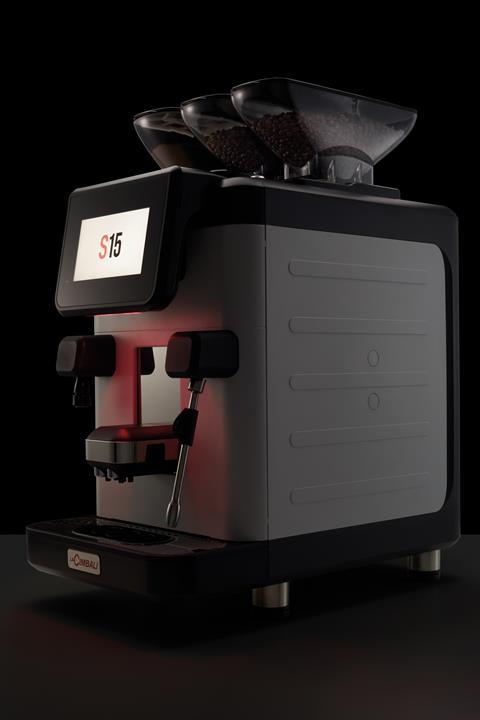 Called the S15, part of the S Series, the fully automatic machine can produce up to 150 beverages a day via a barista assisted or self-serve mode. It is ideal for locations where space may be at a premium, the company said highlighting craft bakeries as one example.
With hot textured milk technology and a split in two powder hopper, the S15 allows operators to offer a menu with up to 96 different recipes based on fresh coffee beans, fresh or powdered milk and soluble chocolate. Recipes can be switched up through the seasons and specials can be added.
"The S15 offers real benefits as it allows small businesses to compete with the high street by offering a great range of premium quality drinks, prepared to a professional barista standard, even if the daily coffee volumes are quite low," said La Cimbali managing director Daniel Clarke.
"Clearly, hygiene is a key priority, so we are encouraging operators to invest in our free to use Cup4You technology as this allows the user to browse the menu and order favourite beverages directly from a smartphone or tablet."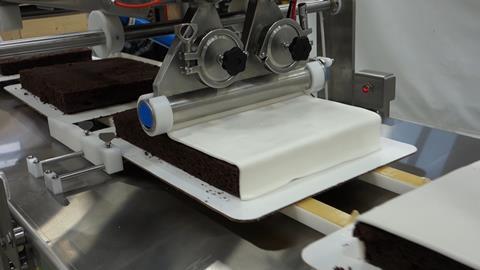 Unifiller introduces sheet cake icing line
Cake production equipment specialist Unifiller Systems has introduced a new addition to its portfolio – the Sheet Cake Icing Line.
The line is designed to help industrial bakeries looking to automate the assembly, filling and icing process for sheet cakes. The all-in-one decorating line was designed and built with speed, accuracy and efficiency in mind, said Unifiller, to help bakery manufacturers streamline their labour.
Its computer-controlled system can store up to 100 recipes and custom production speeds, icing up to 10 sheet cakes a minute. For base, top, and side icing, its servo depositors provide spread control and reduce the need for manual touch-ups. Additional modules can be added to this base line for customized needs including the cake stacker, cake slicer, bordering line, and more.
"Labour-related issues can be one of the biggest challenges for industrial bakeries. Customers looking to increase throughput rely on the typical fix, which is to add labour. This will result in more hands touching the product, greater inconsistencies with the end product, and people working within closer proximity to one another," said Steven Belyea, applications manager at Unifiller.
"Customers who have installed our Sheet Cake Icing Line have been able to reduce a large portion of their labour or repurpose it to other areas of the plant while simultaneously increasing the quality of their product and overall throughput."