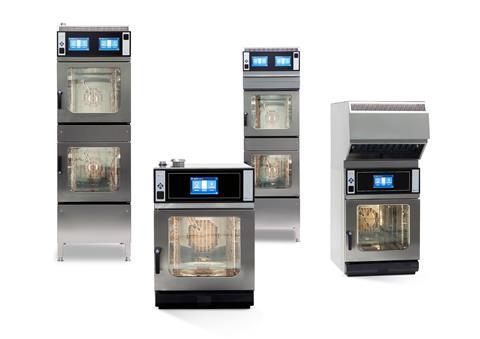 Jestic Foodservice Solutions has agreed a deal with German manufacturer MKN to distribute its range of combi ovens in the UK.
Working in tandem with the current MKN structure in the UK, the Jestic team will be responsible for growing national account business and holding UK stock to ensure availability to UK customers.
As of this month, a range of MKN's combi ovens will be available at the Jestic test kitchen facilities in Paddock Wood in Tunbridge Wells and Manchester. MKN, meanwhile, will continue to offer test kitchen capacity at Staffordshire-based First Choice – the UK parts distributor for the brand.
"We are really excited to include the range of MKN combi ovens in our equipment portfolio and to be able to promote the brand via our experienced sales team," said Jestic sales director Steve Morris.
"In addition to us being able to hold a UK inventory, our ability to support the products via our nationwide team of employed engineers means dealers and operators can now specify and buy MKN combi steamers with even greater confidence."
Wayne Bennet, UK head of sales at MKN, added: "Jestic's ability to promote MKN combi ovens to their network of dealers and chain accounts is really exciting for the brand. The UK MKN team will work closely with Jestic to increase awareness and availability of the ovens and make demonstration facilities far more accessible for the UK market."
Combi ovens can be versatile tools for the baking industry, particularly when it comes to producing pastry. British Baker explores more in the feature: 'Pastry production: get the right combination'.