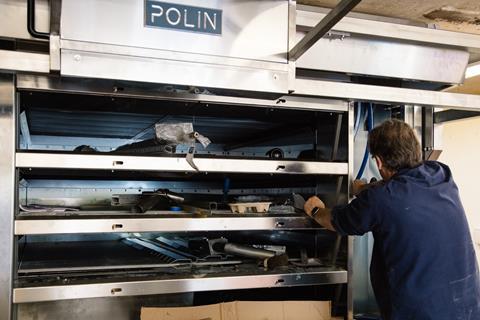 Craft baker Lovingly Artisan has invested in a wood pellet-powered oven that will increase its bread-making capacity by 50% and help reduce its environmental footprint.
The four-deck Polin oven provides a baking surface capacity of 10.6 square metres and features a steam tube which delivers "a much deeper complex flavour and an amazing crust, something that you just can't achieve otherwise", the family bakery said.
Co-owner Aidan Monks and head baker Dean Fletcher opted for the Italian-manufactured Polin after seeing an increase in demand for their products from both consumers and the hospitality trade.
The Polin is fuelled by wood pellets made from compressed sawdust, a by-product from forestry operations, which means is classified as 'zero emission', Lovingly Artisan said.
"We wanted to go with the best in the business to ensure that we could meet our existing demand, ensure that we have additional capacity to meet any future demand, and reduce our overall energy usage and become even more environmentally friendly in line with our Green Small Business environmental business strategy," Monks said.
Ann Wells, commercial director from Brook Food Processing Equipment, which installed the oven, added: "With experience from years back using steam tube ovens, Aidan told us he wanted to move back to this style of oven.
"He felt the characteristics obtainable in the end product from the mellow bake with the abundant steam, balanced heat transfer and unrivalled crust were the direction in which he needed his bread to go – we were delighted to be able to help."
In a recent British Baker interview, Monks, along with a number of other bakers, recently shared insight into his favourite piece of bakery equipment.