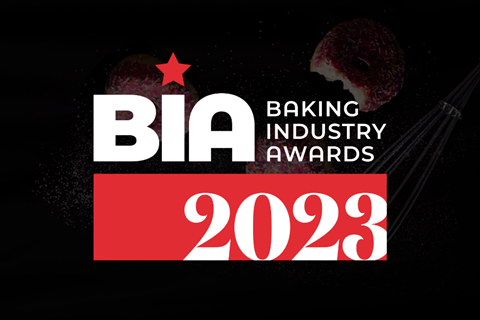 England, Scotland, and Wales are represented by the finalists in the inaugural Employer of the Year category at the 2023 Baking Industry Awards.
This award, sponsored by Jason's by Geary's, aims to highlight businesses that create a positive working environment for staff, allowing them opportunities to hone their skills or advance, while improving the company's reputation and performance in the process.
Find out more about the finalists in the category below: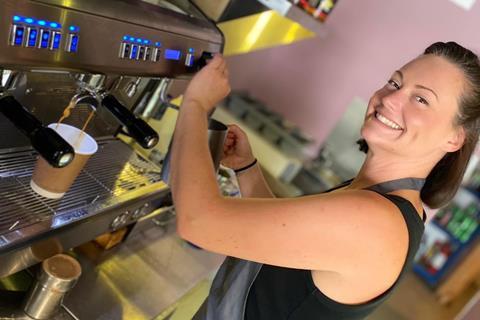 The Bakery Tobermory
"Good cakes, good craic" is a familiar saying at The Bakery Tobermory on the Isle of Mull in Scotland. The relaxed but supportive atmosphere starts with owner Claire Noble, who firmly believes "we are a family in the bakery". Given the small island community, all members of the bake staff are taught on the job with outside expertise brought in for additional training when necessary. The bakery is also in the process of taking on an apprentice and works with the local school to offer work experience.
To help balance work and home life, Noble started a breakfast club for employee's children and offers flexibility with shifts around childcare and other commitments. Staff also get free bread and eggs, as well as wholesale prices on anything else they'd like to take home.
Claire's staff were overflowing with compliments for their leader, with one saying she is a "fabulous employer, completely dedicated to her work but also the staff".
Claire clearly has a great team, said the judges, who thoroughly enjoyed learning more about The Bakery Tobermory as her passion for the business and the community shone through.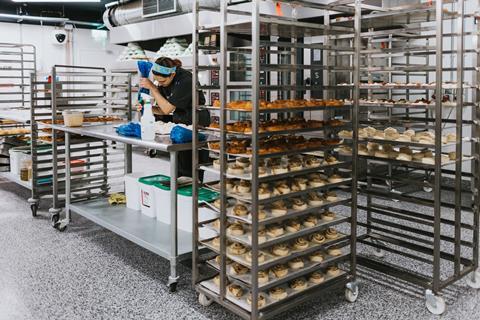 The Danish Bakery
The ethos behind The Danish Bakery, trading as Brød, was to bring authentic Danish baked goods to the market. These baked goods, combined with its coffee shops, helped owner Betina Skovbro and team build a unique identity in the heart of Cardiff.
Staff receive several benefits including access to a private medical scheme, a 50% discount on purchases, and will soon enjoy employee bonuses as well. Emphasis is also placed on team building, so every Saturday after the freshly baked breads and pastries have gone out for delivery, the bakers host a breakfast club. Each baker takes turns providing breakfast for their teammates.
The Danish Bakery's apprenticeship programme is well established – with seven apprentices trained to date. It also helped combat the issue of recruitment and offered apprentices a recognised qualification. Notably, Betina and the bakery's head of training are training to become apprenticeship assessors to help uphold standards in the wider industry. This was commended by the judges as the bakery seeks to upskill its own staff but also the industry as a whole.
One employee said Brød was a "supportive employer" where "every effort was made to make absolutely anyone feel welcome", with an emphasis placed on personal training and development at every level of the organisation.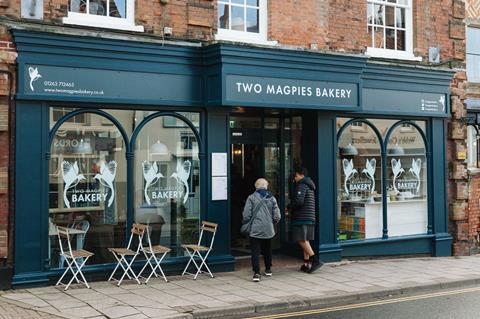 Two Magpies Bakery
Two Magpies Bakery is a family-run business that heavily invests in its employees with in-house training and active promotion of interdepartmental learning. It aims to provide a structured but nurturing environment where team members have the freedom to express their ideas.
The business, which has sites across Norfolk and Suffolk, boasts 'competitive salaries' which are above minimum wage with an annual pay review for every employee. All staff go through a full induction programme with the in-house training department and are actively encouraged to pitch ideas for new product development. Barista training and management development courses are also offered to staff who would like them.
Communication is an active part of the Two Magpies' philosophy – managers have monthly catch ups with each team member in their department to discuss their professional development and aspirations within the company, as well as address any potential challenges. A weekly email is sent to all staff, which one team member said helps them "feel prepared for the week ahead and understand how the business operates".
Judges were impressed with the attention to detail and communication across the business, particularly given the 200+ staff as well as its ambitions for the future, which includes a dedicated training facility.
Thanks to our category sponsor