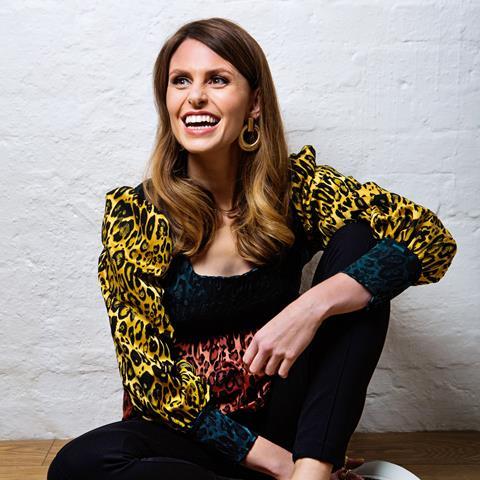 British Baker is thrilled to reveal that the celebrity host for the 2023 Baking Industry Awards is Ellie Taylor!
Ellie is a comedian, actress, writer, and presenter. She entered ITV's comic talent contest Show Me The Funny with no prior experience of stand-up – finishing fourth with a great deal of acclaim and many new fans – and is now a regular on panel and stand-up shows.
TV appearances include 8 Out Of 10 Cats, Would I Lie To You, Guessable and Mock the Week. She has also hosted Live At The Apollo and series five of The Great British Pottery Throwdown, and was a contestant in the twentieth series of Strictly Come Dancing. Ellie was one of five UK comedians to be featured in Netflix's trailblazing Comedians of the World series, with her stand-up special Cravings.
As part of the core cast of satirical shows The Mash Report and Late Night Mash, Ellie's clips from the show have become worldwide viral hits, notching up over one hundred million views online, and being shared by a host of celebrities including Madonna. She can also be seen on the smash hit, multi-award winning Ted Lasso.
Ellie's book My Child And Other Mistakes garnered rave reviews, and was a Sunday Times bestseller.
The Baking Industry Awards take place on Tuesday 7 November at the Royal Lancaster in London. The celebratory extravaganza will include a drinks reception, three-course dinner with wine and the awards ceremony hosted by Ellie Taylor. Here, she will reveal the winners across 14 categories.
The 2023 finalists were announced in late August, with big names such as Asda, Lidl, Ocado, Signature Flatbreads, and Higgidy among those in the running for a trophy. There is also strong representation from craft and artisanal bakers, including three-time Baking Industry Award champion The Street Bakeshop, Lovingly Artisan, Bettys, and Bread Source.
Tickets are selling fast so be sure to get yours soon to enjoy a night of networking, celebration, and entertainment. The event is attended by more than 500 industry decision-makers with representation from supermarkets, manufacturers, ingredient and equipment suppliers, and craft bakers.
Tickets cost £315 plus VAT each or £3,150 plus VAT for a table of 10 and can be bought via our dedicated website bakeryawards.co.uk. Once there, simply click on the 'Secure your tickets' button and follow the instructions to secure your tickets for an evening not to be missed.