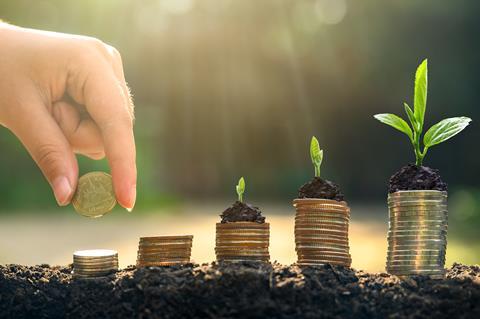 Dozens of businesses have sought funding from a joint venture set up last month to support bakery innovation.
Warburtons has partnered with independent business accelerator Mission Ventures to back businesses producing innovative bakery products.
The 50:50 joint venture, called Batch Ventures, is described as "combining equity funding together with hands-on support from successful entrepreneurs and industry professionals".
It is seeking applications for support from businesses that incorporate baking in their production process, from traditional baked goods, such as breads, crackers and biscuits to cookie dough, baking kits and baked snacks.
Batch Ventures will take a minority stake-holding in businesses its approves, and will typically invest £50,000 to £250,000.
Since launching in July, the fund has received more than 80 expressions of interest from UK companies. Of those, almost a third are less than a year old, 10% are pre-launch and a quarter have been trading for more than five years.
The products in the expressions of interest include gluten-free (21% of businesses), baking mixes (33%) and snacks (46%).
A selection of those businesses are now being invited to make full applications, although the fund is continuing to collect expressions of interest through the Mission Ventures website.
Applicants will be judged on their future potential, said Batch Ventures, which expects up to five businesses to be selected over the first 12 months.
It plans to put a long list of applicants together this month for closer review during September, with the first investments by early October.
"As a fifth-generation family business, we are proud to be backing British enterprise during these uncertain times and this programme allows us to support the next generation of innovative bakery-led brands," said Warburtons chairman Jonathan Warburton.
The three directors in Warburtons' partner in the initiative, Mission Ventures, have independently co-founded and successfully exited their own challenger brands: Paddy Willis (Plum Baby), Nigel Parrott (Ape Snacks) and John Stapleton (New Covent Garden Soup Company and Little Dish).
"We are delighted by the quality and range of businesses who have expressed interest in the support available from Batch Ventures. This once again demonstrates the vitality and innovation to be found within the British baking industry," said Mission Ventures chief executive Paddy Wil