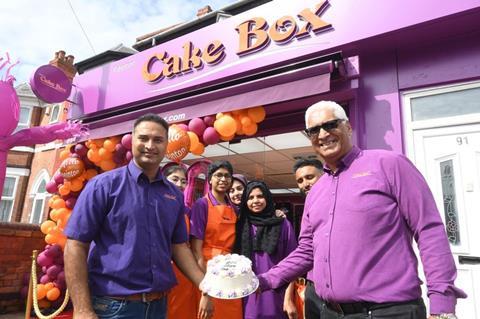 Egg-free cake specialist Cake Box expects to report revenues up 6% for the first half of the financial year, and adjusted profits ahead of H1 2023, as cost pressures start to ease.
The performance, it said in a half year trading update, reflects continued strong like-for-like franchise store sales growth as well as new store openings. Cake Box opened a further nine stores in the six-month period to 30 September 2023 taking its franchise store estate to 214.
It said that the cost of raw materials has remained stable since the second half of the prior financial year (which ended on 31 March 2023), offering franchisees some relief from inflationary pressures with an easing in utility and fuel prices during the period.
Adding that it remained 'mindful of the continued pressures' on customers in the current environment, Cake Box stated that it had not increased prices during the period. This, it said, 'helped with customer retention whilst ensuring our proposition remains attractive to new customers'.
The group's cash position remains strong, with cash and cash equivalents of £7.1m after paying the final dividend of £2.2m for the 2023 financial year. Capex spend was considerably down on the prior year, due to the substantial investment in the group's facilities in the preceding years.
"We are pleased with our first half performance, delivering a recovery in sales and margins as raw material and input prices have stabilised," said CEO Sukh Chamdal.
He added that the brand continues to grow and that it has made further strides with marketing initiatives as well as the launch of a new website in the summer, which has helped boost online sales.
"We enter the second half of the year with good momentum and remain confident in our growth prospects following the investment in our operations and our enlarged and enhanced operational team. Together with the continued dedication and enthusiasm from our franchisees, we look forward to continuing to grow our customer base and brand," he added.
The AIM-listed bakery chain was targeted for takeover earlier this year but rejected an offer from River Capital, which it described as 'materially undervaluing the company'.