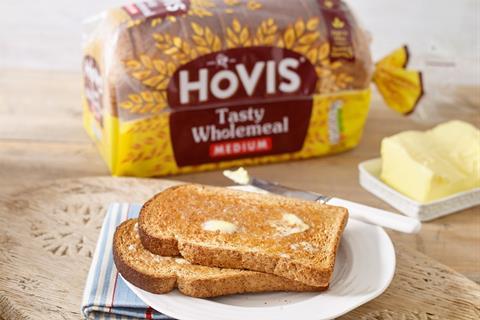 Exceptional costs have forced Hovis into the red with a £6.3m loss after tax for 2020, its latest annual report filed on Companies House revealed.
The business generated revenue of £360.7m for the year ended 31 December 2020 – an increase from £333.8m in 2019 – as demand for its products increased during the pandemic. EBITDA during the period was £22.8m, a decrease of £0.3m from the year prior.
However, it was net exceptional costs of £8.1m that dragged down Hovis' financial performance. The firm incurred 'significant' costs relating to its acquisition by private equity firm Endless in November 2020 and one-off costs as it "continued its change programme aimed at increasing the efficiency of its operations" across all sites. The pandemic also brought about unforeseen expenses as Hovis sought to implement government advice on "appropriate measures to protect all of its colleagues".
Despite increased demand for goods of late, Hovis admitted that the market for bread and baked goods remains "highly competitive" with "with sales margins under pressure due to continuing broader changes in the dynamics of the supermarket grocery sector".
Given this, the business said it continues to strengthen its brand through continued focus on product quality and development of its range. One recent example of this is its premium Bakers Since 1886 range unveiled in April which includes white and seeded half cob loaves as well as burger buns.
Environmental agenda
During 2020, Hovis rolled out bio diesel to more of its sites after a successful pilot in 2019 which it said led to a 'significant' end-to-end reduction of CO2, NOXe and particulates. It also completed projects to remove hard-to-recycle plastic coating on flow wrap as well as adding recycled content to its pallet wrap and continuing a relationship with recycling firm Terracycle.
Elsewhere, Hovis' sustainability work saw it donate more than 250,000 loaves to food redistribution charity FareShare and participate with the Marcus Rashford Child Food Poverty Taskforce.