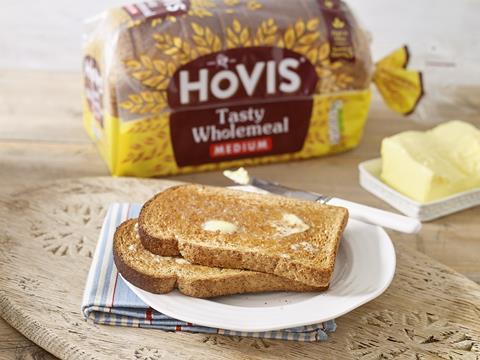 Hovis has announced a raft of executive and board level appointments as part of a change programme to 'drive growth in 2022 and beyond'.
Alistair Gaunt has been appointed commercial director on a permanent basis, having joined the company in an interim position in July from Carlsberg UK, where he was vice president for on-trade sales. Prior to that he held various senior sales positions at Premier Foods and Cadbury.
In addition to Gaunt's appointment, Chris Bradley will join the company as supply chain director in January 2022. He will replace George Idicula, who is retiring from the business. Joining from 2Sisters' poultry division, where he was manufacturing director, Bradley has held a number of senior supply chain roles within Muller Milk and Ingredients, Arla and Greencore.
Hovis has also appointed two non-executive directors to its board. Di Walker brings food industry experience from a number of senior roles within Greencore, including UK CEO. Walker currently holds the positions of CEO at Eight Fifty Food Group and non-executive chair of BBF. Robert Higginson also joins as non-executive director, having held the positions of finance director and managing director for Warburtons as well as managing director and chairman for Frank Roberts Bakery.
Nish Kankiwala, Hovis CEO, said the company was "delighted" to announce the new appointments to the leadership team and board of directors, "all bringing a wealth of experience and expertise that will help us deliver on our plans".
"We are also committing further investments across the business to drive that change and move Hovis to become a Great Bakery Company across multiple categories." Kankiwala added.
The company's drive for growth comes after its annual report filed with Companies House revealed exceptional costs had forced it into the red with a £6.3m loss after tax for 2020.