Hovis has debuted a new range of cob loaves, premium buns and rolls.
Called Bakers Since 1886, the sub-brand NPD comprises thickly sliced white and seeded half cob loaves made from a 36-hour starter dough.
Ideal for 'the ultimate deli sandwich or delicious toastie', the cob loaves roll into Tesco, Waitrose and Asda this month and Morrisons from May (rsp: £1.50).
The bakery giant has also unveiled Premium Burger Buns described as 'soft' and 'the ideal partner for your burger of choice'.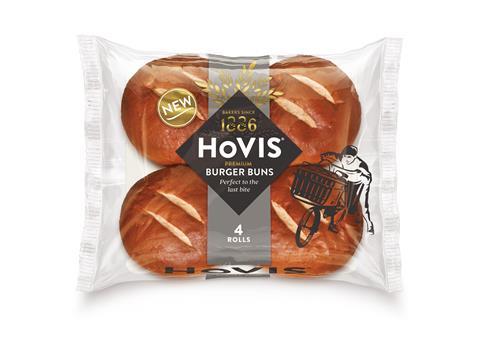 Rounding off the new line-up are Cheese Topped Rolls (rsp: £1.35). They're baked in batches for 'ultimate softness' and are hand-topped with mature Cheddar cheese. The burger buns debut in Asda and Waitrose this month and Morrisons in May, while the cheese rolls launch in Waitrose this month and Morrisons in May.
"These new rolls and loaves have already received overwhelming approval from consumers through our taste test and we are very excited to get them to our customers," said Nina Shanahan, Hovis head of marketing.
It comes just a few months after the brand launched its revamped Best of Both loaf with a new recipe and added vitamin D. Two slices of the loaf now contain at least a third of the daily recommended dose of vitamin D (which the NHS says is 10 micrograms a day) and calcium intakes.
The Best of Both recipe was also tweaked to remove wheatgerm, add wholemeal flour and minor changes were made to the yeast and fibre levels.