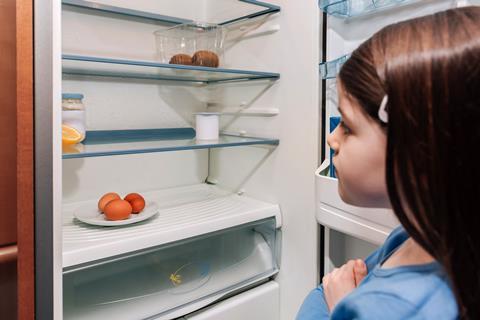 Bakery businesses have stepped up to help feed hungry children following the government's decision to not extend free school meals over the holidays.
Hovis, Brakes Foodservice and General Mills have joined footballer Marcus Rashford's Child Poverty Task Force, while others are raising funds to support charities and families closer to home.
The campaign, which was launched in June, offers free school meals to children in need. The Manchester United footballer's initial plea to provide food vouchers for England's poorest families was rejected by government, before being reversed the next day.
With half term underway, bakery businesses are taking action: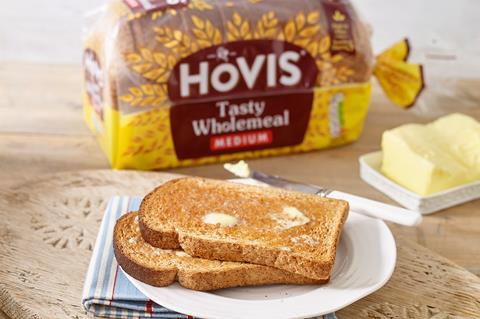 Hovis
Hovis aims to use its brand to support Rashford's cause and vision, to create lasting change and end the UK's child food poverty crisis, it said.
This year, the bakery brand has donated around 200,000 loaves of bread to families in need, through its partnership with food distribution charity FareShare.
"Hovis is a brand recognised nationally which offers us a louder voice to highlight the devastating effects of child food poverty across the UK. Following on from Hovis' valuable work with Fareshare, I am thrilled to announce them as the newest addition to the Child Poverty Task Force," said Rashford.
The move builds on Hovis' existing commitments to promote healthy eating and support charities that are looking to help end food poverty, it said.
"Marcus Rashford has inspired people across the UK with his campaigning efforts calling for more support to help children living in food poverty. By sharing his own story and calling for action, he has shown true leadership on this critical issue and we are proud to join the Child Poverty Task Force and add our voice to the campaign," added Pete Hill, HR director at Hovis.
General Mills
The bakery manufacturer said it stands shoulder to shoulder with its industry peers in supporting policy recommendations designed to keep child food poverty at the top of the government's agenda.
"It simply cannot be right, in 2020 Britain that children are going to school hungry. As a global food company, we feel duty bound to play our part in reducing food poverty and have a long tradition of work in this area," said Ben Pearman, VP managing director of Northern Europe at General Mills.
The Task Force Team is playing an important part in drawing attention to this issue, which has an appalling impact on millions of children in the UK, it added.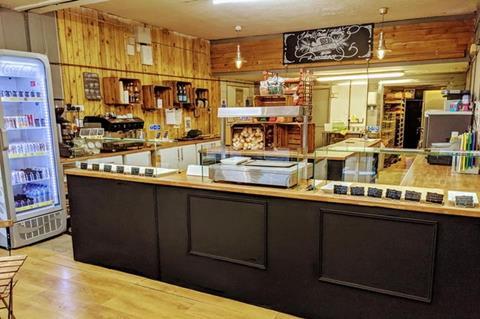 Ma Baker's
After Robin Walker, the bakery's local MP in Worcester, voted for the poorest children to go without school meals this half term, owner Sam Barriscale knew that it was time for change.
"If you know a child that is going to struggle to eat over the half term, please send them our way for a filled roll or a hot pasty. Please don't be embarrassed or proud," it said on its Facebook page.
Following advice from its customers, Ma Baker's started a Just Giving Page with a target of £500. Within 24 hours, it hit £4,500.
It is currently working with local charities including the Worcester Foodbank and Like U.
Brakes Foodservice
Joining the Task Force is a natural progression for Brakes which, through its Meals & More charity, has already provided around 500,000 meals for the nation's most vulnerable children since it started in 2015, said the firm.
"This is an inclusive Task Force and I'm amazed by the momentum it's gathering with Brakes as our newest member. I'm confident Brakes will be able to offer new and valuable insight. No one wants to see a child going hungry and the time for change is now," said Marcus Rashford.
Brakes will endorse three policy recommendations from the government's National Food Strategy, including the expansion of free school meals to every child from a household on Universal Credit, expansion of holiday provision and the increase of the value of Healthy Start vouchers.
"The Child Food Poverty Task Force has an incredibly important role to play in today's very difficult climate, with many families struggling to put food on the table. We applaud the amazing job Marcus has done in shining a light on this important issue, and are ready to play our part in supporting the aims of the task force," added CEO Hugo Mahoney.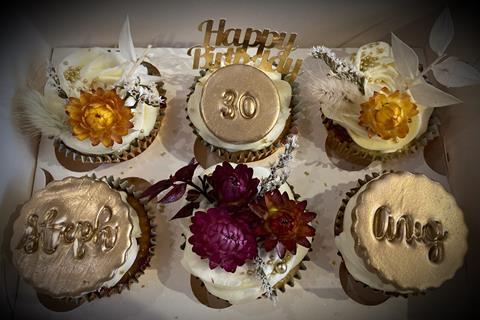 Laura's Little Bakery
Liverpool-based Laura's Little Bakery has launched a 'donate a cake' initiative which will see the bakery offer a birthday cake to a child whose family can't afford one.
The bakery has created a GoFundMe page through which consumers can donate to support the initiative, with the aim of raising £4,000. As of today (27 October), it has raised £3,295.
It is also on the hunt for bakers around the UK to join the campaign, noting that every £1,000 raised would provide a cake a week for a whole year from a baker.
"I am supporting and inspired so much by Marcus Rashford," said owner Laura Worthington.
"I suffered poverty for years as a child, so it's a subject matter very close to my heart. I think when you've had first-hand experience, you will find a way to help other kids in that situation."
This week, Worthington will begin donating a cake a week with the help of third party agencies.
Pleesecakes
Pleesecakes is offering free packed lunches to those in Redhill, Surrey and the surrounding areas, who are finding it difficult to feed children during half term.
The cheesecake company will be pledging 200 free lunches for collection at its flagship store in Redhill from 29-30 October.
Each lunchbox contains a sandwich, piece of fruit, bag of cherry tomatoes, bag of cucumber sticks, snack bar, packet of crisps, yoghurt and drink. Families can email Pleesecakes with the number of lunches they require, and collect them from 11am-2pm.
"No child should ever go hungry, and in light of the government's recent decision not to extend school lunches over half term, we are offering free pack lunches to those in Redhill, Surrey and the surrounding areas. We want to support families that are finding it difficult to feed their children during half term, with no questions asked. So please do get in touch to arrange," said founder Joe Moruzzi.