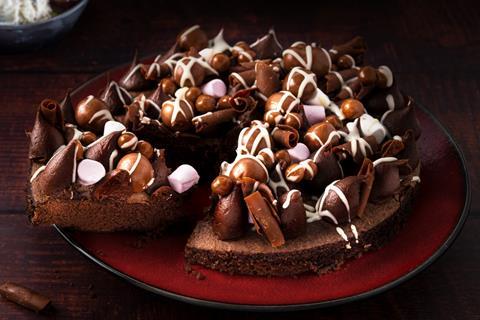 Finsbury Food Group is on track to deliver at least £15m profit before tax for the current financial year, it revealed in its latest trading update.
The business, which specialises in the manufacture of cake, bread and morning goods for retail and foodservice channels, said the figure is ahead of current market expectations.
This strong trading, in a period that has been impacted by Covid-19, has been driven by improving volume performance, it said. The business has also benefited from an 'operating brilliance programme' which Finsbury said has resulted in 'improved line efficiency and lower waste' across its bakeries. Its seven sites in the UK are located in Cardiff, East Kilbride, Hamilton, Salisbury, Sheffield, Manchester, and Pontypool.
"In the light of the expected performance and the current outlook, the board plans on reintroducing the payment of the dividend for the financial year ending 26 June 2021," the company stated.
Earlier this year CEO John Duffy described Finsbury's performance as "robust", with sales for the six months to 26 December 2020 resulting in a pre-tax profit of £7.4m (-16.1% on the previous year). Retail, he noted at the time, performed better than in the corresponding period for 2019, but government restrictions on foodservice had taken their toll.
The group's focus for the second half of the year was to deliver organic growth, capitalising on emerging trends in areas such as artisan and free-from and leveraging its position in more established areas such as cake bites, buns and rolls, Duffy added.
To help it tap into strong demand for artisanal style products, the Nicholas & Harris bakery in Salisbury was upgraded in 2020 with new equipment, including a König Ceres 2.1 dough divider, and an additional MIWE Ideal T deck oven with stone plates.
Want to improve your bakery's efficiency and reduce waste?
Then be sure to join us for a free webinar on Tuesday 8 June at 1pm.
Called 'How to optimise bakery production for the post-Covid era', the online event explores how bakery manufacturers can maximise their output while keeping costs down.
To find out more, and sign up for the event, visit our dedicated web page.