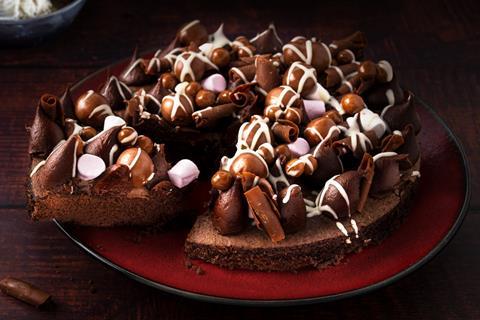 A 'robust' recovery in foodservice, stable performance in retail and overseas sales rising by a third have boosted Finsbury Food Group's H1 performance.
In its latest trading update, published today (13 January 2022), the bread, cake and morning goods manufacturer announced sales of £166.5m for the six months to 25 December 2021. This represents an increase of 8.9% versus the corresponding period in in the year prior and also reflects a 4.4% increase on the first half of its 2020 financial year which ran from 30 June to 28 December 2019 and was unaffected by the pandemic.
This growth, Finsbury noted, was driven by what it described as a stable performance in UK retail with sales rising 1.5% and a continuation of the 'robust' recovery in foodservice with sales up 25.9%. The Group's overseas division also reported a 32.3% increase in revenue.
However, the period has not been without its challenges as the business stated: "Throughout H1 the Group has faced persistent pressure from input cost inflation, staff shortages and other supply chain disruptions. It has been able to successfully mitigate the impact of these pressures to date through commercial negotiations, operational improvements and other supply chain initiatives."
Finsbury added that it would "continue in the same vein" in the second half of its financial year as further inflationary cost pressures are expected.
It, like other businesses, is also dealing with the impact of the Omicron variant on foodservice customer demand and production disruption due to employees having to self-isolate – a situation which the business described as "unpredictable".
This was also highlighted by the business' marketing manager Daryl Newlands as part of a British Baker series in which business leaders assessed the challenges facing the market in 2022. Newlands said the Omicron variant would likely have a "tangible impact" on labour in both of Finsbury's factories and various support functions will put further pressure on manufacturing.