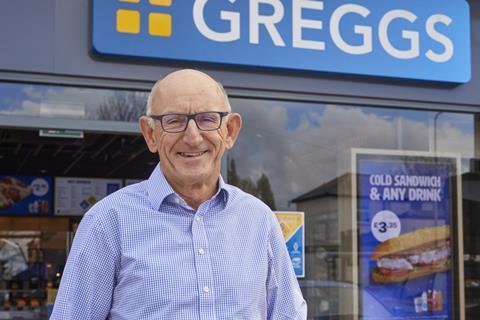 Greggs has bounced back with sales on par with 2019 and profits exceeding pre-Covid levels as it reveals plans for new stores and investment in its operations.
In its latest interim results, the business reported sales for the 26 weeks to 3 July 2021 of £546.2m –just £0.1m behind H1 2019 and nearly double the £300.6m for H1 2020. Pre-tax profits have also recovered totalling £55.5m – a significant improvement on the £64.5m loss in H1 2020.
"Greggs once again showed its resilience in a challenging first half, emerging from the lockdown months in a strong position and rebuilding sales as social restrictions were progressively relaxed," said CEO Roger Whiteside.
"We continue to make good progress with our strategic priorities, growing the shop estate and investing in our digital capabilities to compete in all channels and dayparts of our market."
Following this positive performance, we look at Greggs' plans for the future:
Staff wanted as Greggs' estate grows
Greggs will be on the hunt for 500 retail staff in the second half of this year as it aims for 100 net new shops in 2021. So far, it has opened 48 and closed 11 taking its total estate to 2,115 sites.
Seventy percent of these recent openings were in 'car-accessed locations' such as roadsides, petrol stations, retail parks and supermarkets. Notably, these types of locations are among the strongest performing in its estate while shops in transport hubs and large city centres continue to lag behind.
Greggs said it can expand its UK estate to at least 3,000 shops, presenting a multi-year growth plan.
"Our strong, proven covenant is attractive to landlords and opportunities are now greater in number than they were before the pandemic. As well as growing the overall size of the estate we will continue to relocate existing shops to enable them to better deal with the increased demands of multi-channel growth," it stated.
Investing in the supply chain
Greggs said its manufacturing platforms are "an efficient, high-quality basis" from which to supply its baked goods. These will be the template for capacity expansion in the years ahead.
In the short term, it plans to boost pizza capacity with a new manufacturing line at its Enfield site and have begun operating from its new automated distribution facility at Balliol Park in Newcastle upon Tyne.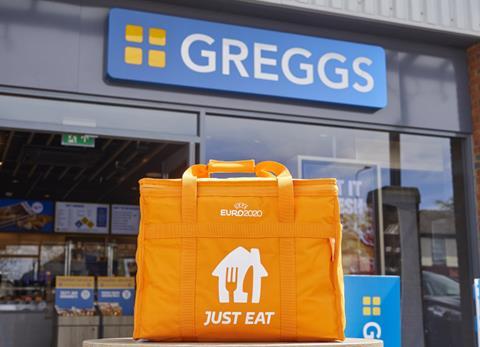 Customisation for better customer experience
Delivery is playing an increasingly important part in Greggs' strategy and now accounts for 8.5% of sales from company managed shops.
With customers becoming more used to pre-ordering food, either for delivery or click and collect, Greggs believes it has been presented with an opportunity to offer personalised menu options. This could include adapting the ingredients in a sandwich or the toppings on a pizza.
"Pre-ordering is a market trend that we believe will support, in particular, our ambition to grow sales in the evening daypart, a segment of the market where we are currently underrepresented. Delivery will also have a role to play here, giving customers convenient access to Greggs' products wherever they are throughout the day," it added.
The Greggs app has landed
The Greggs Rewards app has recently been launched alongside a new customer facing website. The app, according to the firm, offers customers rewards across the full range of their purchases and is integrated with its click and collect service.
"Greggs Rewards will allow us to strengthen our relationship with our customers, better understanding their needs and providing us with improved communication tools to encourage increased visit frequency and wider menu participation," the business said.