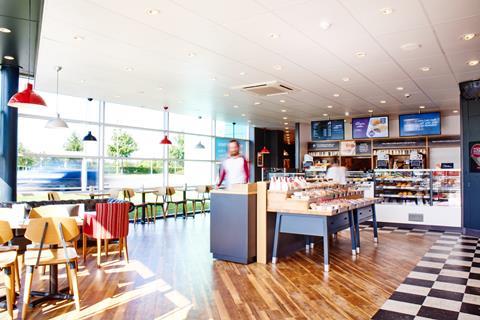 Greggs has bounced back with sales in 2021 reaching record levels but warns that cost pressures for the year ahead are 'more significant' than its initial expectations.
Revenue for the 52 weeks ended 1 January 2022 were up 5.3% on 2019 to £1,229.7m, while pre-tax profit climbed to £145.6m – an increase of £37.3m on 2019 levels.
"Cost pressures are currently more significant than our initial expectations and, as ever, we will work to mitigate the impact of this on customers, however given this dynamic we do not currently expect material profit progression in the year ahead," said Greggs chief executive Roger Whiteside OBE.
"Despite these near-term pressures, we continue to believe that the opportunities for Greggs have never been more exciting. Our investment over recent years has left the business well placed to move quickly as the economy recovers and we drive our ambitious plans to become a larger, multi-channel business."
The business' preliminary results also outlined its plans for growing its estate, investing in its supply chain and the progress it has made on the Greggs Pledge.
Below, we explore some of the key messages from the results: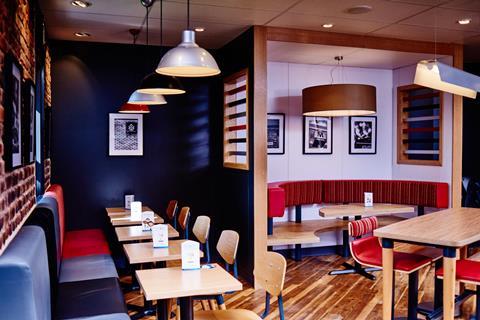 The evening daypart presents an opportunity for growth
Greggs is hoping to secure a slice of the evening market in the year ahead with plans to extend late opening to 500 shops which will be serving up its core menu alongside hot food trials.
Sales after 4pm account for 35% of food-to-go sales in 2021 – the largest proportion of the market by time of day. However, Greggs shops typically shut at 6pm meaning it accounts for just 1% by value of the dinner time market comparted to nearly 8% of lunchtime ad 11% of breakfast [source: NPD/Crest 2021].
The business believes it is well positioned to compete for evening sales providing it can tailor the menu to meet customer expectations for that time of day. However, it noted, market research found that more than 30% of customers believe its existing menu has options suited to the evening.
Initial trials in 100 shops, Greggs noted, show that by combining walk-in with delivery sales it can grow the evening daypart to an average of 17% of daily sales.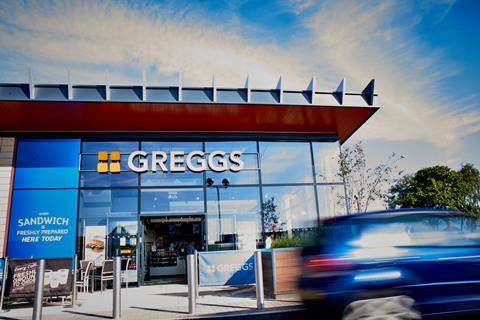 Greggs could have 3,000 shops in the future
Having restarted its shop opening programme following the initial impact of Covid, Greggs laid out its ambition to reach at least 3,000 shops. This, it said, is the next target against which to plan supply chain capacity.
It would represent a significant increase on its current estate of 2,181 after it opened 131 new shops in 2021 and closed 28. Moving forward from 2022 the business is targeting 150 net new shops annually.
"Covid has led to a significant increase in the availability of retail property, creating an opportunity for Greggs to accelerate its shop opening programme," it said in its preliminary results.
With a good representation in traditional towns and suburban locations, Greggs is focusing its efforts on new on-the-go locations where people work, travel and/or access by car.
"Central London is one geographic region where lower rents now allow entry for value-led brands, and we have a strong pipeline in development. Openings in 2021 included our first shops in Canary Wharf and Kings Cross Station, together with several standalone 'drive thru' shops," it added.
Greggs is also beginning its next generation of shop refits in 2022 which will see dedicated space created for digital channels and increased capabilities in food preparation in around 200 shops.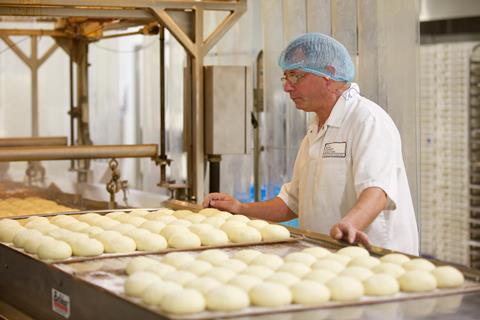 A southern manufacturing facility is on the cards
Greggs said it has transformed its supply chain and systems infrastructure to become a centralised food-on-the-go business in recent years.
"By making better use of space and investing in centralised automation we have delivered a step-change improvement in the quality of our products and our supply chain cost structure. This has created a template on which to build additional capacity as the business continues to grow," it said.
In 2021, Greggs opened a new automated frozen distribution centre in Newcastle, completed building an extension at its Treforest bakery in Wales and increased capacity at its savoury plant in Balliol Park, Newcastle.
"Work is now underway to confirm optimal locations for future investment in capacity including considering a southern-based manufacturing centre and additional primary and radial logistics capacity," it added.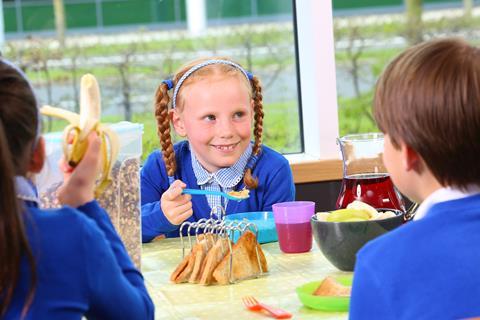 Progress has been made on The Greggs Pledge
In February 2021 the business launched The Greggs Pledge – an action plan which committed it to 10 things to 'make the world a better place' by 2025.
Commitments includes providing 70,000 free meals each school day by 2025, working towards carbon neutrality by using 100% renewable energy across its operations and using 25% less packaging by weight than in 2019 and ensuring any remaining packaging is made from material that is widely recyclable.
Most of its year-one targets have been met, according to Greggs, including food waste reduction both in its shops and manufacturing sites and extending the proportion of items on its shelves that are 'healthier choices'.