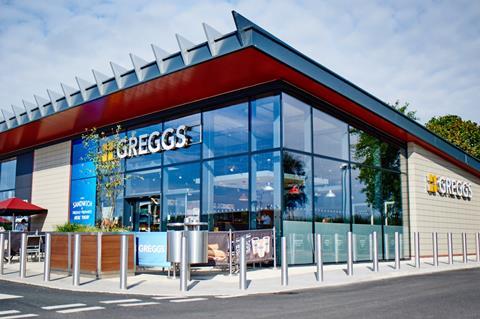 Greggs has vowed to support 1,000 school breakfast clubs and provide 70,000 free meals each school day by 2025.
The target is one of 10 commitments set out in the company's first full sustainability plan, making up the 'Greggs pledge'.
The food-to-go retailer said the commitments focus on "stronger, healthier communities, a safer planet and better business" as these areas "align with [its] values and where it believes it can make the most difference".
As well as the pledge on free school meals, Greggs has set the following commitments for 2025:
A 25% reduction in food waste from 2018 levels and continuing to work towards 100% of surplus food going to those most in need
50 Greggs outlets providing affordable food in areas of social deprivation, with a share of profits given to local community organisations
30% of the items on Greggs' shelves representing healthier choices and attracting customers through education and promotions
Working towards carbon neutrality by using 100% renewable energy across all of its operations
25% of Greggs shops featuring elements from its Eco-Shop store of the future design
The use of 25% less packaging, by weight, than in 2019, with any remaining packaging made from material that is widely recycled
Greggs' workforce reflecting the communities it serves in terms of diversity
A robust responsible sourcing strategy in place and reporting annually on progress towards its targets
Securing and maintaining Tier 1 in the BBFAW Animal Welfare standard.
"As a modern business it is our duty to stand for more than just profit, and our history shows that we are doing exactly that. We have a proud reputation of giving back to our people, suppliers and communities, and we know that more can be done to change the world for the better," said Roger Whiteside, chief executive officer at Greggs.
"The Greggs pledge sets out our commitments as we continue giving back to the communities that support us and take less from the environment that we all reply on. We look forward to reporting on our progress."