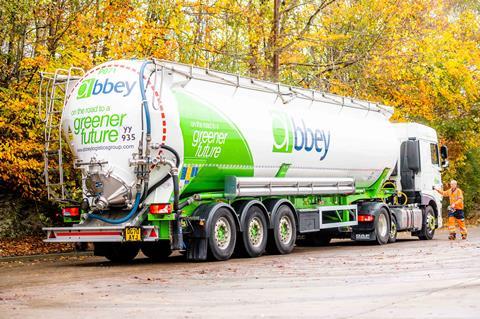 Premier Foods has awarded Abbey Logistics a new contract to transport all bulk flour produced at its mill in Andover to its bakeries throughout the UK.
The contract will see the logistics firm loading flour in Andover and providing nationwide transport and delivery using its fleet of food grade bulk powder road tankers. Premier Foods, which boasts Mr Kipling and Cadbury Cakes as part of its portfolio, has more than 15 sites across the UK including bakeries in Carlton, South Yorkshire, as well as Moreton in Wirral and Stoke in Staffordshire.
"Flour is a key ingredient in many of our products and we needed to partner with a logistics company with knowledge and expertise of flour transport and the ability to provide a flexible resource to accurately manage the volume of flour at our sites," said Paul Thompson, operations director, Premier Foods.
"Abbey Logistics' experience in food grade logistics and their track record of working alongside customers to identify opportunities that add value and increase the security of the supply chain was a perfect fit for us, and we are delighted to be working with them."
The contract adds to the logistics firm's growing list of bulk flour customers, it said. The business has grown its bulk flour capabilities significantly over the past 10 years by working with some of the largest producers in the UK, added Mike Ellis, Abbey Logistics group business development director.
"All of us at Abbey are very excited to begin this new partnership with Premier Foods, working together to drive service and reliability improvements and identify ways to optimise the operations under our management," Ellis said.
"Flour transport has some very specific requirements that calls for a haulier that truly understands the product and its unique characteristics. This new contract demonstrates our ability to support one of the UK's largest food manufacturers and we look forward to growing our partnership with Premier Foods."