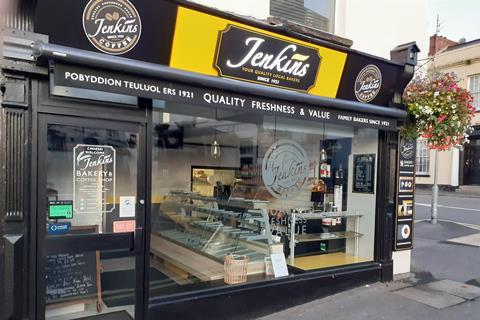 Welsh company Jenkins Bakery is to make staff redundant for the first time in its 99-year history as a result of coronavirus.
In a letter to its 300 employees, the company said it envisaged the loss of approximately 60 posts across its remaining 26 shops.
The news comes after the bakery announced in September that it had made the difficult decision to not re-open four of its shops as part of a widespread review of operations and locations.
"This decision has not been taken lightly and was made only after considering all alternative options," general manager Richard Mynott wrote in a letter to employees.
"However, due to a substantial loss of customer footfall since re-opening and a consequent drop in sales in the same period, the business must act now in order to ensure that it survives the current trading conditions."
The company was established as a family business in 1921 in Llanelli and has survived the Great Depression, World War Two and the recessions of the post-war years.
It said it was open to suggestions from staff on how to avoid or reduce redundancies or mitigate the consequences of job losses.
Jenkins Bakery hasn't been the only firm affected by difficult trading conditions as a result of the Covid-19 pandemic.
In August, it emerged that Pret A Manger looked set to cut 2,800 jobs due to the impact coronavirus has had on trade, while Starbucks and Upper Crust travel sites operator SSP warned that up to 5,000 roles could be made redundant after the business saw sales crash 95% year on year.