British Pie Week is upon us! Running from 7 to 13 March, the event celebrates pastry-clad creations in all their forms from the classic steak & ale to up-and-coming vegan options.
In honour of the beloved staple, British Baker caught up with some of the top pie purveyors the nation has to offer to find out about their bestselling pies, NPD and latest market trends.
What is your bestselling pie?
Leanne Holcroft, brand manager, Holland's Pies: Our bestseller is the iconic Potato & Meat pie which has been around as long as the company has – 171 years – and is the second highest sold pie in the freezer cabinet; Holland's sells nine million Potato & Meat pies a year across frozen and chilled. A close second is the equally iconic Steak & Kidney Pudding, which sells over 7.6 million puddings a year in frozen alone.
Jon Simon, co-founder/managing director, Pieminister: The Moo, our original steak and craft ale pie.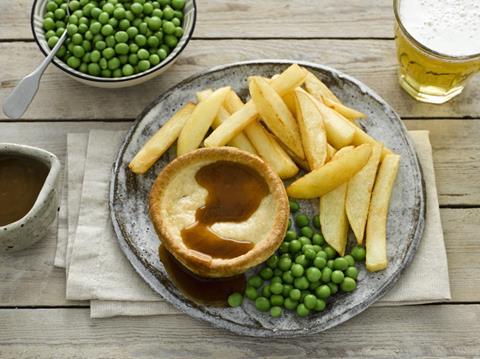 Mark Gatenby, managing director, Vale of Mowbray: Our snack pies remain very popular, they're more substantial than mini pork pies and great for sharing or creating a sociable meal around, something which has become more of a trend in the last 12 months.
Phil Turner, managing director, Turner's Pies: Our Steak & Ale pie. The pie in question is a classic and we were thrilled when it won the award for the best pie in country for 2020/21 at the prestigious British Pie Awards.
Rupert Willday, head of food, Charlie Bigham's: Steak & Ale Pie.
What was your standout launch in the past year?
Rupert Willday: It has to be the launch of our premium sharing fresh pastry pies in a market that's usually very single serve heavy. Everyone loves classic British combinations such as steak & ale, or chicken & bacon. At Bigham's we embrace those classic combinations and create pies that are rich in flavour, using only the best quality ingredients that make our pies really stand out in the market.
Jon Simon: Our Gluten Free Mooless, which is gluten-free and vegan. Creating a delicious meat, dairy and gluten-free pie filling is relatively simple, but pastry without gluten and butter is another matter altogether. It took years of trial and error to reach a point where we were ready to launch this pie.
Phil Turner: That is an easy one because of just how well it went down with our customers. Our first ever vegan pie – a delicious butternut, chilli & cheese pie – has been a runaway success and we are delighted with its development and reception.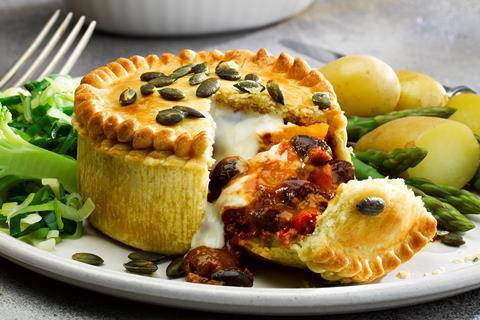 Mark Gatenby: Our new premium range – three unique flavours celebrating the pork pie, our history and great British produce.
Leanne Holcroft: In the last year, Holland's Pies has launched two brand new individual pies to the frozen retail sector: Pork Pies and a new Peppered Steak Pie.
What are the top pie trends for 2022 and beyond?
Mark Gatenby: We're seeing a focus on innovation but with a nostalgic twist and it's likely that this will become more apparent as we progress further into the Jubilee year. We've been working on some NPD in line with that which will be revealed in the coming months.
But behind the scenes, shoppers are expecting a conscious move to being greener and we've been investing in this; we've installed solar panels, launched new products with reduced plastics and have a dedicated team tasked with reducing waste and even converting some of our waste into energy.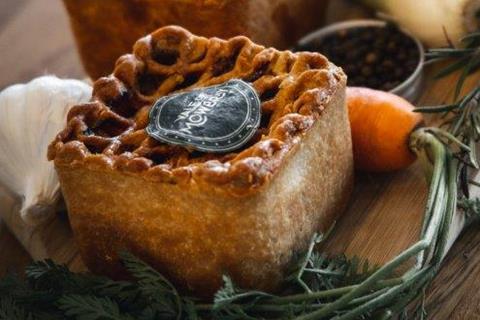 Phil Turner: We feel that consumers are looking for companies to be more sustainable, with low food miles, low food waste, and less plastic. We believe we have made great strides to this end and will always be monitoring how we can improve, too. Meat-free pies remain a trend from previous years and, again, we feel we have plenty to offer customers in this sector.
Rupert Willday: There has been a definite shift towards high end refined pies in the restaurant arena, made famous by Holborn Dining Rooms. As a result, making high quality pies from scratch at home using locally sourced ingredients seems to be on the uprise.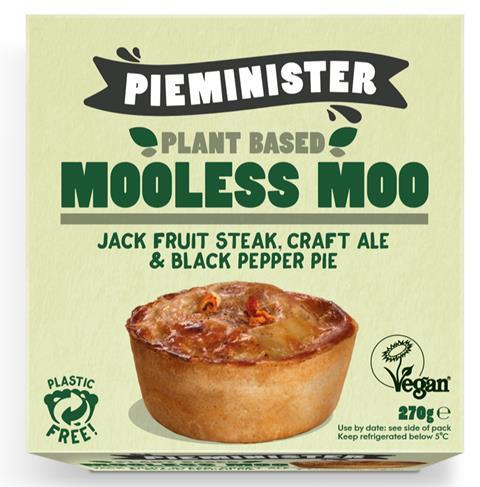 Jon Simon: The hunger for decent plant-based food isn't going away. At the same time, we're noticing consumers' awareness of which ingredients are sustainable and which are not is growing and they're looking for really delicious but truly sustainable choices. I'd also say that by looking at the huge popularity of our brunch pies and Sunday roast pies in our restaurants, there's a trend towards eating pies at all times of the day and for all occasions.
Leanne Holcroft: The frozen food category, in comparison to chilled alternatives, is fresher and cheaper. Generation Z shoppers understand this and have supported the categories long-term growth. The pandemic sped up the growth seen in the frozen category as consumers needed to buy in bulk, store more easily, and look for better value for money solutions which frozen food can offer.
Rachel Cranston, head of marketing and innovation, Pukka: The working from home trend is a massive opportunity for the pie category. This is because although people are spending more time at home, that doesn't necessarily mean they want to spend hours in the kitchen preparing elaborate evening meals. On the contrary, many workers are spending longer at their home desks, than they were in the office, and cannot afford the time. Unsurprisingly, these time-poor shoppers want quick and easy meal solutions that don't compromise on taste, and our chilled and frozen pie portfolios offer something for everyone.
Frozen pies will also prove to be enticing centrepieces. It's no secret that the nation has fallen back in love with their freezers and they're the ideal option for a tasty meal with minimal effort.